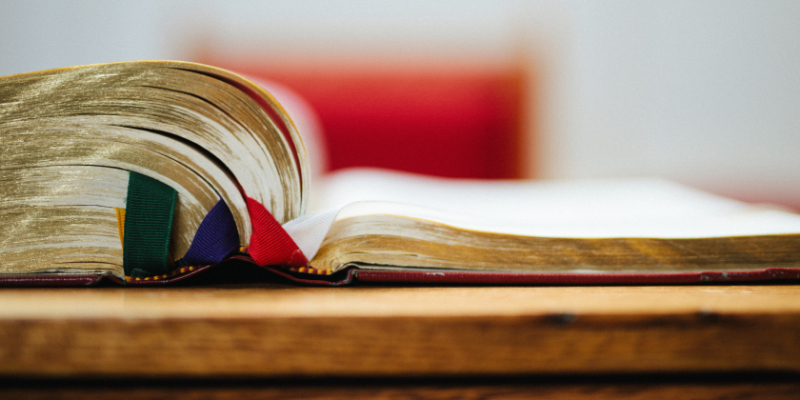 Good afternoon church,
It seems more fitting that this message should be entitled "From the Pastor's couch" because the Simpson family are now in quarantine. The urgent news is that Miss Melissa tested positive for COVID-19 this morning. Since that news, Ben, Jon, and I have all tested and tested out negative but are urged to quarantine with her. Miss Melissa is feeling crummy, but has not had any alarming symptoms. We have contacted anyone and everyone we can who has been in proximity to her and us within the last week. She did not attend church this last Sunday because she wasn't feeling well, which we are now thankful for. But, because of this there are some changes to our ministry schedule for the next 10 days or so:

1) VBS will have to be cancelled for next week. Our hope is to be able to reschedule this wonderful ministry for the last week of July or the first week of August. Be in prayer that we'll be able to reschedule as we hate to see all the hard work of preparations and prayers be put off until next year!
2) The Simpsons will be in quarantine until we can all test negative. My hopes are that this will happen before Sunday, July 18th. Until that time, Bro. Hutson has graciously agreed to cover our Wednesday evening and Sunday sermon schedule. Pray for him as he fills in for me. It is a rare blessing for any pastor to have such a capable backup and I am very grateful for his kindness and willingness.
3) While I will be unable to meet in person, I will still be available if there's anything you need that I can help with. In the meantime, this will allow me to get ahead on planning sermons and for 2022.
Also, I encourage you to continue in prayer for Bro. Nathan. He is slowly improving and is hopeful to be returning home this Friday and be back in services Sunday. Pray for his continued healing and recovery, I know he appreciates how loving and caring you have all been towards him.

While we may not be there Sunday, be assured I will be praying for you and praying for the future ministry of our church. God is still at work even while the devil is working against us. Pray for Sunday, and plan on being there!

Your Pastor,
Bro. Darren
Upcoming Events
Master Clubs Missionary Adventure
June 2nd was our first class! We had so much fun! Please understand that there is NO ONE WAY to do this! Be creative! Have fun! This is just the way we chose to do it.
We thank you so much for volunteering to help with this. If you need any help or have any questions, please reach out to Mrs. Melissa Simpson. If you are in need of helpers, we can arrange that as well.
To see the order of the countries and list of teachers, please click HERE.
Rodgers Missions Conference
Please be in prayer for the Hutsons and the Simpsons as they travel to Dallas for the annual Rodgers Missions Conference. They will be gone July 19-21.