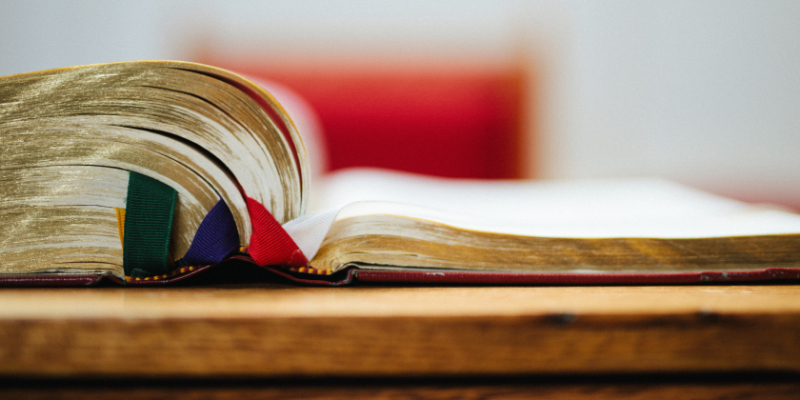 WELCOME TO NORTHWEST BAPTIST CHURCH
Thank you for visiting with us today. We appreciate your presence and would like to be a friend to you. If you are a guest, please fill out one of our visitor cards. At the end of the service, place the card in the red offering box or hand it to one of our ushers, and we will have a record of your visit.
If you are watching our online service, you may contact us at: nwbcsec@gmail.com or 713-686-5885.
"Taking Inventory" Matthew 13:44 By: Darren Simpson
P.M. SERVICE
"Little Is Much When God Is In It" John 6:1-15 By: Darren Simpson
The Wednesday Night Oasis Adult Bible Study
will meet this week, January 5th. The topic of discussion is
" Bless Them That Curse You."
NURSERY VOLUNTEERS SCHEDULE
Master Clubs will start up again this Wednesday, January 5, 2022 with exciting things to learn each week.
The theme for this week is "Blackout Night." Please bring a flashlight with you so you can participate in the fun!
MISSIONS CONFERENCE 2022
The 10th annual Missions Conference will be January 21st thru 23rd. The theme for this year is "Fundamental Ingredients in Furthering the Kingdom."
Due to personal circumstances, Bro. Travis Jones had to cancel speaking for us. So we are so thankful that Bro. Ron Thomas from Rodgers Baptist Church has graciously stepped in to be our main speaker for our conference.
We have 4 other speakers that will be joining us:
Bro. Randy Winesburgh, missionary to Dominican

Republic

Bro. George Wyatt, missionary to South Africa

Pastor P.D. Taylor will represent missionary in Ghana,

Bro. Samuel Nyaunu

Bro. Edward Fort, missionary to Foreigners in Inner

City Chicago
VISION MONTH 2022
The Vision for Northwest Baptist Church for 2022 has been changed to not only one service but a whole month of encouraging messages from our pastor. It will begin on February 6th. More details to come. Please be sure to be present for all of these messages.
UPDATE YOUR CALENDAR
Jan. 09, 2022 - MISSIONS COMMITTEE meeting at 12:30 p.m.

Jan. 16, 2022 - ANNUAL BUSINESS MEETING at 2:00 service

Jan. 21, 22, 23 - The 10th ANNUAL MISSIONS CONFERENCE, Bro. Ron Thomas from Rodgers Baptist will be our main speaker.