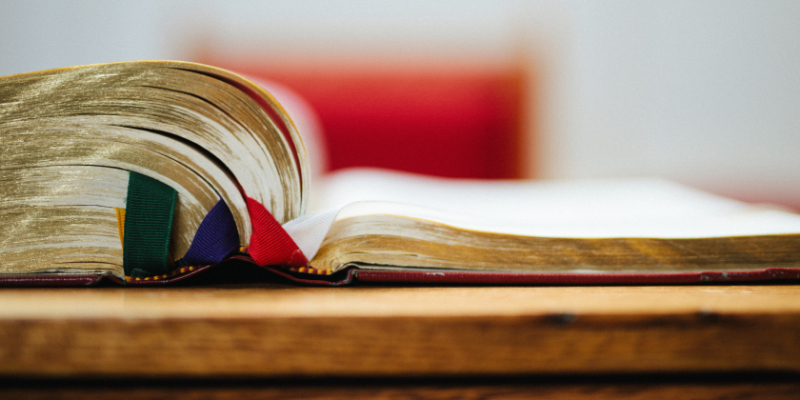 From the Pastor's Desk
Good afternoon!
So much has passed since our last Northwest News! If you weren't aware, the Simpson family enjoyed a wonderful vacation road-tripping to and from the Ark Encounter in Northern Kentucky a couple weeks ago. We thank you again for the time of adventure and recharging that it was to us.
Even more recently, we returned from church camp just yesterday! This year we had 10 campers who spent the whole week in Lindale, Texas away from the distractions of the world and focusing in on our camp theme of "What's Next?" I can tell you that the time, expense, and energy spent was well worth it. Not only was it a time I needed to be fed and challenged, it was a time of worship, bonding, and rededication for all of us!
Of the 312 campers that were at the camp, there were many decisions made and more souls saved than any year I can remember within the last decade. We will have more details for you tomorrow about camp, so be sure to be there!
Tomorrow we celebrate the freedom that we are born with because of the founders of our country and the countless millions who have defended that freedom. Come and celebrate with us, worshipping the God who secures for us all good things! I look forward to seeing you and worshipping with you tomorrow!

Bro. Darren
VBS is July 12-16
Plans are in motion for a great VBS this year! There's still time to volunteer - just see Bro. Darren or Miss Melissa. You can also help by buying something from our Amazon Wishlist or giving a special offering to this ministry! You can see the Amazon list by clicking HERE. If you choose to do this, know that the item will be shipped to Bro. Darren and Mrs. Melissa so you won't have to worry about that.
Registration is open for kids 4 years old through kids entering the 6th grade. You can find that on the church's web page or by clicking HERE. If you know someone wanting to attend, you can go ahead and register them!
We will have a meeting and work time on Saturday, July 10 at 10am. Final preparations will happen on Sunday, July 11 following services. Several people will also be at the church throughout this week making preparations. Anyone is welcome to help on these days if you are available!
Master Clubs Missionary Adventure
June 2nd was our first class! We had so much fun! Below you can watch the video of how it went. Please understand that there is NO ONE WAY to do this! Be creative! Have fun! This is just the way we chose to do it.
We thank you so much for volunteering to help with this. If you need any help or have any questions, please reach out to Mrs. Melissa Simpson. If you are in need of helpers, we can arrange that as well.
To see the order of the countries and list of teachers, please click HERE.
Rodgers Missions Conference
Please be in prayer for the Hutsons and the Simpsons as they travel to Dallas for the annual Rodgers Missions Conference. They will be gone July 19-21.