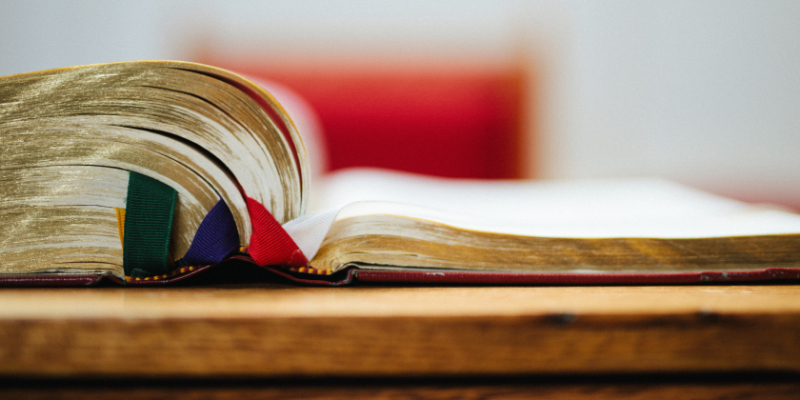 WELCOME TO NORTHWEST BAPTIST CHURCH
Thank you for visiting with us today. We appreciate your presence and would like to be a friend to you. If you are a guest, please fill out one of our visitor cards. At the end of the service, place the card in the red offering box or hand it to one of our ushers, and we will have a record of your visit.
If you are watching our online service, you may contact us at: nwbcsec@gmail.com or 713-686-5885.
A.M. MESSAGE
"A Nearer Kinsman" - Ruth chapter 4 By: Lester Hutson
P.M. MESSAGE
"Barely Books of the Bible" - Obadiah By: Darren Simpson
There will be a FINANCE MEETING next Sunday, October 24th at 12:30 in the Fellowship Hall.
BUILDING COMMITTEE MEETING TODAY @ 12:30 IN THE FELLOWSHIP HALL.
CHILDREN'S WORKER RE-CERTIFICATION TODAY AT 3:15 P.M.
Anyone involved with programs for children need to be re-certified yearly. Please be present for re-testing today.
FALL FESTIVAL MEETING TODAY
This year, we will be celebrating the Fall Festival on Wednesday, October 27th.
There are plans being made to do something a little different this year. If you are interested in helping with this ministry, please attend the meeting in the auditorium today right after the morning service.
NEW SUNDAY AFTERNOON SERIES
The last several weeks, we have been blessed with a series on the Book of Ruth preached by our Staff Author & Speaker, Bro. Lester Hutson. From his time spent in the pul- pit, we have seen how much a treasure the Book of Ruth truly is. This morning, Bro. Hutson will be concluding this series in the morning sermon "A Nearer Kinsman." This leaves our afternoons open to another series. After some prayer and study, I have decided to bring a five week series through some of the small books of our Bible. In this series, we will look at some books of the Bible that are often over- looked, undervalued and unpreached. My prayer is that these little-used books will serve as a chance to generate interest in God's Word and excite you about the depth of scripture. So, this afternoon the series "Barely Books of the Bible" will begin with the Book of Obadiah!
Come and enjoy a sermon from the shortest book of the Old Testament, Obadiah
New Sunday School Class!
If you are a young single adult attending college or in the work force, you are invited to join the new "Upstarts Sunday School Class" each Sunday morning at 9:45 a.m. The class is located up- stairs to the left at the end of the walkway. Bro. Nathan Bragdon will be teaching this class. Please make an effort to attend and bring a friend with you.
LADIES RETREAT 2021
November 5th & 6th
Theme — "When Life Gives You Lemons" Guest Speaker — Lynette Green Lakeview Methodist Conference Center Registration cut off is October 20, 2021
Dear Northwest Baptist Church,
I wanted to take a moment to tell you how very blessed the Simpson Family is to be serving here at Northwest with you. The last couple months you have shown incredible generosity and kindness to us when celebrating my birthday, Jonathan's birthday, Melissa's birthday and Pastor Appreciation. We are staggered by your love and affection and are truly grateful to have all of you in our lives. Thank you from the depths of our heart. We love you all very much.
Pastor Darren, Melissa and the Simpson family
SCHEDULE OF EVENTS
Sun. Oct. 17
9:45—Regular classes for everyone
11:00—Morning Worship
12:30—Building Committee meeting
2:00—The Lord's Supper and Afternoon Service
3:15—Re-certification Exam
9:45—Regular classes for everyone
11:00—Morning Worship
12:30—Finance Committee meeting
2:00—The Lord's Supper and Afternoon Service
NURSERY VOLUNTEERS SCHEDULE