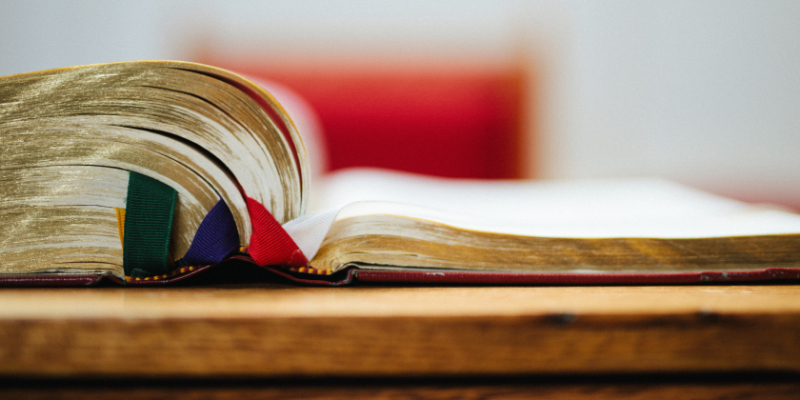 WELCOME TO NORTHWEST BAPTIST CHURCH
Thank you for visiting with us today. We appreciate your presence and would like to be a friend to you. If you are a guest, please fill out one of our visitor cards. At the end of the service, place the card in the red offering box or hand it to one of our ushers, and we will have a record of your visit.
If you are watching our online service, you may contact us at:
nwbcsec@gmail.com or 713-686-5885.
A.M. MESSAGE
"Suffering Servant" Mark 15:1-39
By: Darren Simpson
P.M. MESSAGE
"Tearing Down Walls & Building Bridges" Philemon

By: Darren Simpson
LADIES RETREAT 2021
THIS WEEK
Friday, Saturday — November 5th & 6th Theme — "When Life Gives You Lemons" Guest Speaker — Lynette Green Lakeview Methodist Conference Center
UPDATE YOUR CALENDAR
Nov. 14 - CHARITABLE HELPS OFFERING # 4

Nov. 24 - NO WEDNESDAY NIGHT SERVICE due to Thanksgiving holiday

Dec. 12 - CHRISTMAS MUSIC CELEBRATION in the 2:00 p.m. service

Dec. 15 - (Wed.) BUDGET RATIFICATION MEETING

Dec. 26 - CHRISTMAS SUNDAY, 2:00 Afternoon Service Cancelled

Dec. 24 thru Jan. 2 - CHURCH OFFICE CLOSED for the Christmas/New Year Holidays

Jan. 02 - 2022 YEARLY VISION SERVICE at the 2:00 Afternoon service

Jan. 19, 21, 22, 23 - The 10th ANNUAL MISSIONS CONFERENCE, Bro. Travis Jones, Pastor of Highland






WEDNESDAY NIGHT BIBLE STUDY
Each Wednesday night at 7:00 p.m., there is an Adult Bible Study held in the Auditorium. It is led by Bro. Darren Simpson. This week, he will lead a study entitled "Death Brings Life." Please add this study to your calendar each week and try to attend these informal audience participation Bible studies. You will receive a blessing.
MISSIONS COMMITTEE MEETING
TODAY AT 12:30 P.M. FELLOWSHIP HALL
FINANCE COMMITTEE MEETING
NEXT SUNDAY NOVEMBER 7th AT 12:30 P.M. FELLOWSHIP HALL
SCHEDULE OF EVENTS
Sun. Oct. 31
9:45—Regular classes for everyone
11:00—Morning Worship
12:30—Missions Committee Meeting
2:00—The Lord's Supper and Afternoon Service
9:45—Regular classes for everyone
11:00—Morning Worship
12.:30—Finance Committee Meeting
2:00—The Lord's Supper and Afternoon Service
NURSERY VOLUNTEERS SCHEDULE
| | | |
| --- | --- | --- |
| | | |
| | | A. Campos-Nussberger/S. Gaskin |
| | | A. Campos-Nussberger/M. Hutson |
| | J. Michalinos/M. Marshall | |
| | | |