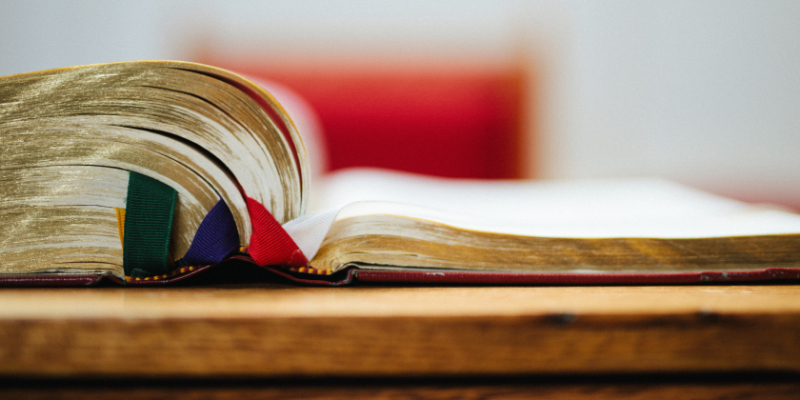 WELCOME TO NORTHWEST BAPTIST CHURCH
Thank you for visiting with us today. We appreciate your presence and would like to be a friend to you. If you are a guest, please fill out one of our visitor cards. At the end of the service, place the card in the red offering box or hand it to one of our ushers, and we will have a record of your visit.
If you are watching our on-line service, you may contact us at: nwbcsec@gmail.com or 713-686-5885.
A.M. MESSAGE "Extravagant Sacrifice" Mark 14:1-11
By: Darren Simpson
P.M. MESSAGE "Redeemer" Ruth Series — Part 5 Ruth 2:1
By: Lester Hutson
New Sunday School Class!
Coming on October 17th, we will be start- ing a new Sunday School Class that is geared toward college students and young adults. If you have interest in joining this class, please talk to Bro. Nathan!
FALL FESTIVAL
This year, we will be celebrating the Fall Festival on Wednesday, October 27th. There are plans being made to do something a little different this year. The details for the changes will be coming very soon so be looking for those new ideas!
Hey, Master Clubs Members!
"The Incredible Race" is the title of the VBS lessons that are being held each Wednesday night at 7:00 p.m. This week is the last
lesson so come and bring a friend with you!
CHILDREN'S WORKER RE-CERTIFICATION
October 17th at 3:15 p.m.
Anyone involved with programs for children need to
be re-certified yearly. Please be present for re-testing.
If you have been a member of Northwest Baptist for at least 6 months and would like to help with any of our
children's ministries, please get in touch with Bro. Nathan Bragdon or Sis. Glenda Hudnall to find out how to be- come certified to work with our children.
Missions Conference
January 19-23, 2022
Keynote Speaker — Bro. Travis Jones Highland Baptist Church, El Reno, OK
LADIES RETREAT 2021
The Ladies Retreat is coming soon! November 5th & 6th
Theme —"When Life Gives You Lemons" Guest Speaker — Lynette Green Lakeview Methodist Conference Center Registration cut off is October 20, 2021
SCHEDULE OF EVENTS
Sun. Oct. 10
9:45—Regular classes for everyone
11:00—Morning Worship
12:30—Missions Committee meeting
2:00—The Lord's Supper and Afternoon Service Sun. Oct. 17
Sun. Oct. 17
9:45—Regular classes for everyone
11:00—Morning Worship
12:30—Finance Committee meeting
2:00—The Lord's Supper and Afternoon Service
3:15—Re-certification session
NURSERY VOLUNTEERS SCHEDULE
THERE ARE SOME EXCITING NEW BUILDING IMPROVEMENTS ON THE HORIZON. IT WILL BE EXCITING TO LOOK FOR SMALL AND LARGE CHANGES AROUND THE CHURCH THAT WILL HELP TO UPDATE OUR FACILITIES. PRAY FOR BRO. DARREN AND THE BUILDING COMMITTEE AS THEY PREPARE FOR THESE PROJECTS.