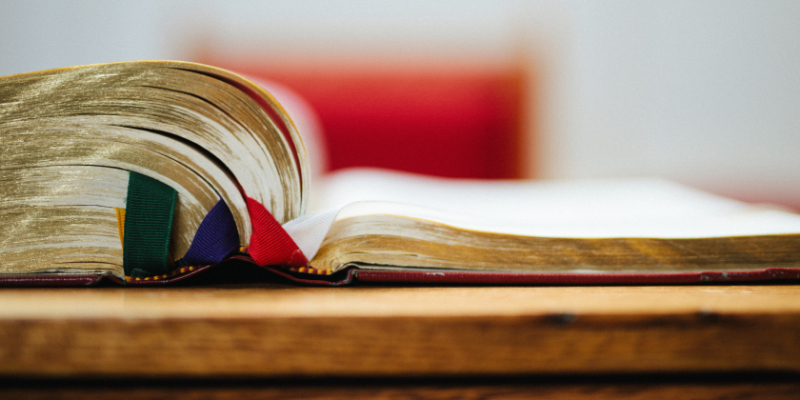 WELCOME TO NORTHWEST BAPTIST CHURCH
Thank you for visiting with us today. We appreciate your presence and would like to be a friend to you. If you are a guest, please fill out one of our visitor cards. At the end of the service, place the card in the red offering box or hand it to one of our ushers, and we will have a record of your visit.
If you are watching our online service, you may contact us at: nwbcsec@gmail.com or 713-686-5885.
WE PRAY THAT YOU HAVE AN ENJOYABLE AND SAFE THANKSGIVING WITH YOUR FAMILY AND FRIENDS.
A.M. MESSAGE
Strength for the Journey Series "Blessings" — Psalm 134 By: Darren Simpson
P.M. MESSAGE
Barely Books Series: 2 John "Families, Faith & Fellowship" By: Darren Simpson
A GOSPEL CONCERT
In case you enjoy good Gospel music, the Collingsworth Family will be giving a concert in Conroe, TX. This family has been to Houston for several years and are very talented. The mother is an excellent pianist. The father plays trumpet. Each of the grown children all play instruments the en- tire family all have beautiful voices. Their concerts are always very enjoyable. The information is listed below. Some of our members will be attending. Their website is: www.thecollingsworthfamily.com Click "On Tour" to purchase and print your own ticket from "I-TICKETS."
Date: December 11, 2021 Place: Mims Baptist Church
1609 Porter Road Conroe, TX 77301
Time: 6:30 p.m.- Doors open at 6:00 p.m. Cost: $25.00 per person (General Admission)
NURSERY VOLUNTEERS SCHEDULE
UPDATE YOUR CALENDAR
(new changes this week)

Nov. 24 - NO OASIS BIBLE STUDY, YOUTH or MASTER CLUBS due to Thanksgiving holiday

Nov. 28-NO PM SERVICE
Dec.4-The Proclaimers Christmas Party-details coming

Dec. 11-The Ruth Class Christmas Party-details coming

Dec. 12-Christmas Music Special @2PM

Dec. 15-Budget Radification Meeting on Wed.

Dec. 22-NO OASIS BIBLE STUDY, YOUTH or MASTER CLUBS due to Christmas

Dec. 26-Christmas Sunday-ONE SERVICE @11AM (No Sunday School or PM Service)
Dec. 24 thru Jan. 2 - CHURCH OFFICE CLOSED for the Christmas/New Year Holidays

Dec. 29 - NO OASIS BIBLE STUDY OR MASTER CLUBS

Jan. 02, 2022 - YEARLY VISION SERVICE at 2:00 service

Jan. 19, 21, 22, 23 - The 10th ANNUAL MISSIONS

CONFERENCE, Bro. Travis Jones, Pastor of Highland Baptist Church in El Reno, Oklahoma will be our guest speaker.
SUNDAY SCHOOL TEACHERS MEETING
There will be a short Sunday School teachers meeting TODAY after the AM service
in the front of the Auditorium.
If you are a teacher, please be present for this important meeting.
Master Clubs
NO MEETING THIS WEDNESDAY NIGHT November 24, 2021
NEXT MEETING December 1, 2021
The Wednesday Night Oasis Adult Bible Study is canceled this week. Bro. Darren will continue his Series on December 1st entitled "It's Not What You Think"
with Lesson #4.
FINANCE COMMITTEE MEETING
TODAY AT 12:30 P.M. Fellowship Hall