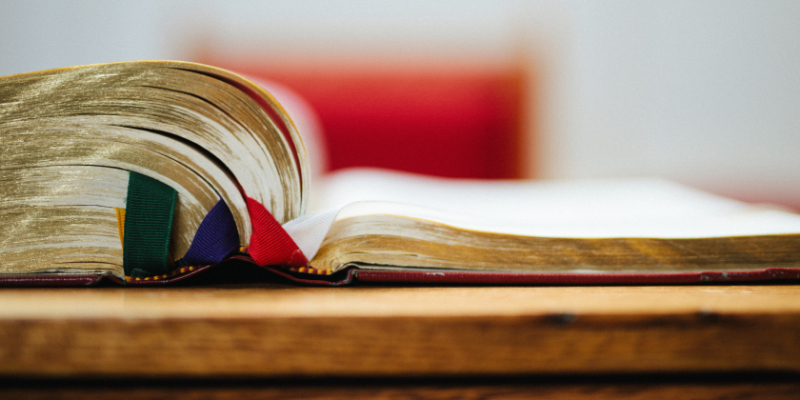 WELCOME TO NORTHWEST BAPTIST CHURCH
Thank you for visiting with us today. We appreciate your presence and would like to be a friend to you. If you are a guest, please fill out one of our visitor cards. At the end of the service, place the card in the red offering box or hand it to one of our ushers, and we will have a record of your visit.
If you are watching our online service, you may contact us at: nwbcsec@gmail.com or 713-686-5885.
A.M. MESSAGE "Thanksgiving Could Change Your Life" Ephesians 2:1-10
By: Darren Simpson
P.M. MESSAGE
No PM Service Today
This week in Master Clubs, it is "DOUBLE BUCKS NIGHT."
So be sure to bring your Bible and
wear your Master Clubs T-shirt! Get ready for a night of learning and fun!
The Wednesday Night Oasis Adult Bible Study will meet together this week, December 1, 2021. Bro. Darren will continue his Series entitled "It's Not What You Think" with Lesson #4.
UPDATE YOUR CALENDAR
Dec. 4 - The Proclaimers Christmas Party - details coming

Dec. 11 - The Ruth Class Christmas Party - details coming

Dec. 12 - CHRISTMAS MUSIC CELEBRATION in the 2:00

service

Dec. 15 - (Wed.) BUDGET RATIFICATION MEETING

Dec. 22 - NO OASIS BIBLE STUDY OR MASTER CLUBS

Dec. 26 - CHRISTMAS SUNDAY - ONE SERVICE AT 11:00

(No Sunday School or PM service)

Dec. 24 thru Jan. 2 - CHURCH OFFICE CLOSED for the

Christmas/New Year Holidays

Dec. 29 - NO OASIS BIBLE STUDY OR MASTER CLUBS

Jan. 02, 2022 - YEARLY VISION SERVICE at 2:00 service

Jan. 19, 21, 22, 23 - The 10th ANNUAL MISSIONS

CONFERENCE, Bro. Travis Jones, Pastor of Highland Baptist Church in El Reno, Oklahoma will be our guest speaker.
THE POWER OF A POSITIVE ATTITUDE
(excerpt) by Madison Bloker
Your attitude is what determines your day. Life is 10% what happens to you and 90% how you react to it. The alarm can be fixed. The tire can be replaced. The keys can be found. Your life is great. You just have to allow it to be.
People don't make you angry - you allow the anger to dwell within you. Circumstances don't upset you - you allow yourself to get upset. You choose to worry, you choose to criticize, and you choose to complain. No one else decides this for you.
You can't be moving up if your thoughts are bringing you down.
If you don't like something, change it. If you can't change it, change your way of thinking about it. Choosing positive thinking provides you with confidence, vibrant health and true beauty.
Your last day could be tomorrow - choose to live to the fullest each day and live with the attitude you'd want to be remembered for. When you keep your face to the sunshine, you can't see the shadows.
COUNT YOUR BLESSINGS...SEE THE GOOD...PRAY... VIEW SETBACKS AS STEPPING STONES...SMILE.
Having the right attitude will fill you with energy and peace. Be a light to those around you. Redirect your mind. Today is your day if you allow it to be.
NURSERY VOLUNTEERS SCHEDULE