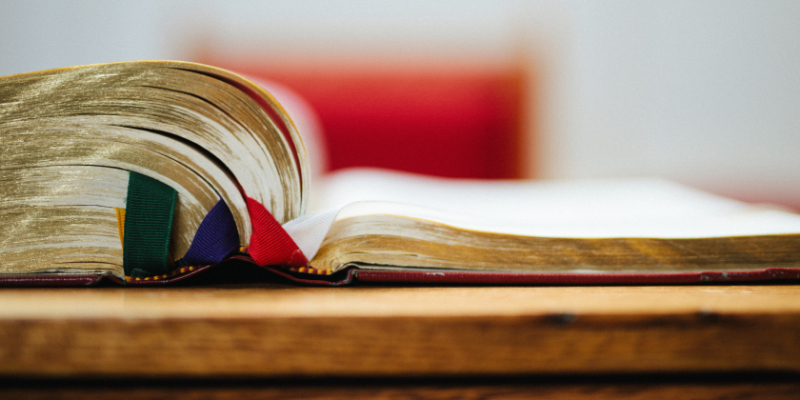 WELCOME TO NORTHWEST BAPTIST CHURCH
Thank you for visiting with us today. We appreciate your presence and would like to be a friend to you. If you are a guest, please fill out one of our visitor cards. At the end of the service, place the card in the red offering box or hand it to one of our ushers, and we will have a record of your visit.
If you are watching our online service, you may contact us at: nwbcsec@gmail.com or 713-686-5885.
A.M. MESSAGE
Christmas Character Series - The Shepherds "Christmas Comes For Everyone!" Luke 2:8-20
By: Darren Simpson
P.M. MESSAGE
Christmas Music Program
This will be a program of Christmas music that will be performed by different members of the church.
We believe that you will enjoy the program.
Please come and share with us some music about the birth of our Christ.
The Wednesday Night Oasis Adult Bible Study for December 15th will continue the Series entitled It's Not What You Think with Lesson #6 -
"Bless Them That Curse You."
MASTER CLUBS
"Happy Birthday, Jesus!!!"
There will be party treats to celebrate the birth of Jesus. Along with the party, it is also Store Night. So bring your extra Master Bucks to buy goodies, toys and more!
UPDATE YOUR CALENDAR
Dec. 12 - CHRISTMAS MUSIC CELEBRATION in the 2:00 service

Dec. 19 p.m. - BUDGET RATIFICATION MEETING followed by a short Christmas episode from The Chosen Series - "The Shepherd"

Dec. 22 - NO OASIS BIBLE STUDY OR MASTER CLUBS

Dec. 26 - CHRISTMAS SUNDAY - ONE SERVICE AT 11:00 (No Sunday School or PM service)

Dec. 24 thru Jan. 2 - CHURCH OFFICE CLOSED for the Christmas/New Year Holidays

Dec. 29 - NO OASIS BIBLE STUDY OR MASTER CLUBS

Jan. 02, 2022 - YEARLY VISION SERVICE at 2:00 service

Jan. 21, 22, 23 - The 10th ANNUAL MISSIONS CONFERENCE, Bro. Travis Jones, Pastor of

Highland Baptist Church in El Reno, Oklahoma will be our guest speaker.
NURSERY VOLUNTEERS SCHEDULE
Dear Church,
Over the last year, our church has undertaken quite a few projects to improve the quality and safety of our facilities. While these updates are not necessary for the preaching of the word, they are valuable improvements that communicate our desire to present a safe and comfortable place to worship for our visitors. Altogether, these projects represent about $90k spent on improvements to our grounds. Praise the Lord that these have been done with no debt!
Review of 2021 Building Projects
Surveillance Camera System – 32 Cameras installed in all outdoor areas, all classrooms, nursery, treasury, sanctuary, and office. (COMPLETE)
Repiped Education Building – Replaced all rusted piping in education build- ing. (COMPLETE)
Sanctuary and Front Education Building Ramps – Replaced all wooden ramps on sanctuary building and in front of education building with concrete ramps. (COMPLETE)
College Classroom Refurbishment – Converted an unused classroom to a fresh meeting space for our new young adult ministry. (COMPLETE)
Auditorium Windows – Replaced all 10 windows in Sanctuary with more energy efficient and fresh looking windows. (COMPLETE)
Projectors and Broadcast Cameras – Installed new projectors and screens in sanctuary, new broadcast cameras are mounted and ready for use. (COMPLE TE)
Education Building Updates – Removed bars in fellowship hall, repainted fellowship hall, middle classroom, kitchen, and children's entry.(COMPLETE, more to come!)
Foyer Refurbishment – New furnishings, newly framed artwork, repainted, new lighting, and new ceiling tiles. (NEAR COMPLETE, need to finish ceiling tile install)
Sincerely, Pastor Darren