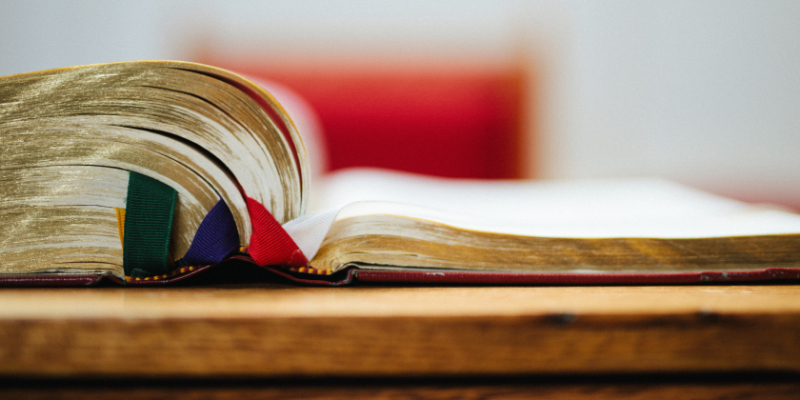 WELCOME TO NORTHWEST BAPTIST CHURCH
Thank you for visiting with us today. We appreciate your presence and would like to be a friend to you. If you are a guest, please fill out one of our visitor cards. At the end of the service, place the card in the red offering box or hand it to one of our ushers, and we will have a record of your visit.
If you are watching our online service, you may contact us at: nwbcsec@gmail.com or 713-686-5885.
A.M. MESSAGE
Christmas Character Series - Simeon and Anna "Waiting on Christmas" Luke 2:21-40
By: Darren Simpson
P.M. MESSAGE
Barely Books Series: 3 John "A Tale of Three Men"
By: Darren Simpson
THE PONY EXPRESS
The Pony Express was a thrilling part of
early American history. It ran from St. Joseph,
Missouri to Sacramento, California - a distance of
1,900 miles. The trip was made in ten days. Forty men, each riding 50 miles a day, dashed along the trail on 500 of the best horses the West could provide.
To conserve weight, clothing was very light, saddles were extremely small and thin, and no weapons were carried. The horses wore small shoes or none at all.
The mail pouches were flat and very conservative in size. Letters had to be written on thin paper, and postage was $5.00 an ounce -
(a tremendous sum those days.)
YET, EACH RIDER CARRIED A FULL-SIZED BIBLE!
NURSERY VOLUNTEERS SCHEDULE
This week in Master Clubs, it is
"PRAISE AND PJ'S NIGHT."
Yea! You get to be comfortable and wear your PJ's to church as we all join together and Praise Jesus!
The Wednesday Night Oasis Adult Bible Study for December 8th will continue the Series entitled It's Not What You Think with Lesson #5 -
"Love Your Enemies."
UPDATE YOUR CALENDAR
Dec. 11 - The Ruth Class Christmas Party - details coming

Dec. 12 - CHRISTMAS MUSIC CELEBRATION in the 2:00 service

Dec. 19 p.m. - BUDGET RATIFICATION MEETING followed by a short video from The Chosen Series -"The Shepherd"

Dec. 22 - NO OASIS BIBLE STUDY OR MASTER CLUBS

Dec. 26 - CHRISTMAS SUNDAY - ONE SERVICE AT 11:00 (No Sunday School or PM service)

Dec. 24 thru Jan. 2 - CHURCH OFFICE CLOSED for the Christmas/New Year Holidays

Dec. 29 - NO OASIS BIBLE STUDY OR MASTER CLUBS

Jan. 02, 2022 - YEARLY VISION SERVICE at 2:00 service

Jan. 19, 21, 22, 23 - The 10th ANNUAL MISSIONS CONFERENCE, Bro. Travis Jones, Pastor of

Highland Baptist Church in El Reno, Oklahoma will be our guest speaker.