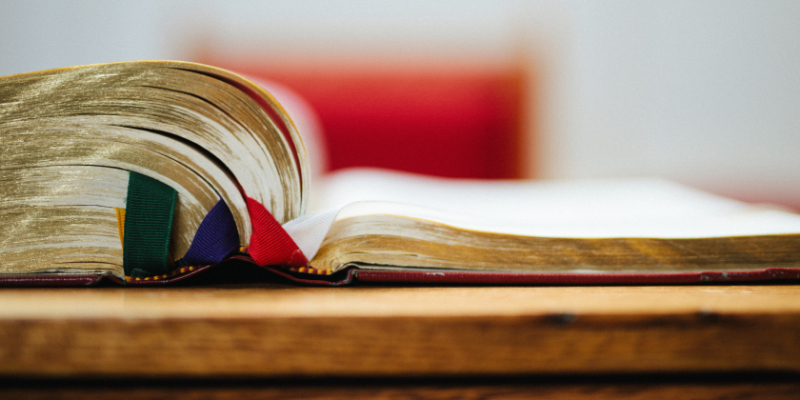 WELCOME TO NORTHWEST BAPTIST CHURCH
Thank you for visiting with us today. We appreciate your presence and would like to be a friend to you. If you are a guest, please fill out one of our visitor cards. At the end of the service, place the card in the red offering box or hand it to one of our ushers, and we will have a record of your visit.
If you are watching our online service, you may contact us at: nwbcsec@gmail.com or 713-686-5885.
"A Right Heart" Malachi 3:6-12 By: Darren Simpson
P.M. SERVICE
"A Verse in Reverse" 1 Corinthians 16:2 By: Darren Simpson
The Wednesday Night Oasis Adult Bible Study
will meet this week, January 12th. The topic of discussion is
"The Greatest is The Servant"
MISSIONS CONFERENCE 2022
The 10th annual Missions Conference will be January 21st thru 23rd. The theme for this year is "Fundamental Ingredients in Furthering the Kingdom." We will introduce you to our speakers today and next week in the bulletins. These are the first two speakers.
Bro. Ron Thomas is the ninth pastor to serve the Rodgers Baptist Church. He received a BA degree from The University of Texas at Dallas in 1978 and studied at Independent Baptist College also in Dallas. The Rodgers Baptist Church licensed him for the gospel ministry in 1983 and ordained him in 1984. He previously served in the church for ten years as Minister of Music, Youth, and Outreach before moving to Pueblo, Colorado to pastor a church there for four years. Bro. Thomas was called back to Rodgers Baptist in 1988 and assumed the pastoral duties of the church.
Bro. Ron and his wife, Brenda have three daughters & 8 grandchildren. They have visited with us several times for our Mission Conferences. Please welcome them back.
Bro. Randy Winesburgh and his wife, Donna are missionaries to the Dominican Republic. They have 3 children: Jonathan, David and Courtney and are members of Spring Valley Baptist Church in Fort Worth, Texas. Randy was saved at the age of six years and was called to preach when he was 14 years old. He pastored Cloverdale Baptist Church for 13 years. The Lord began working on his heart about moving the family to the Dominican Republic to plant churches. Spring Valley Baptist Church acknowledged this call and elected to send them in January of 2019. Donna was saved through a vacation bible school ministry and she has taught Children's Church, Sunday School and has been involved in the AWANA program. They were with us at our last conference.
VISION MONTH 2022
The Vision Service for Northwest Baptist Church for 2022 has been changed to not only one service but a whole month of encouraging messages from our pastor. It will begin on February 6th. More details to come. Please be sure to be present for all of these messages.
Master Clubs will meet again this Wednesday, January 12 with things to learn from the Bible and games to play.
The theme for this week is "Special Scarf Night." Please bring your favorite scarf with you so you can participate in the fun!
NURSERY VOLUNTEERS SCHEDULE