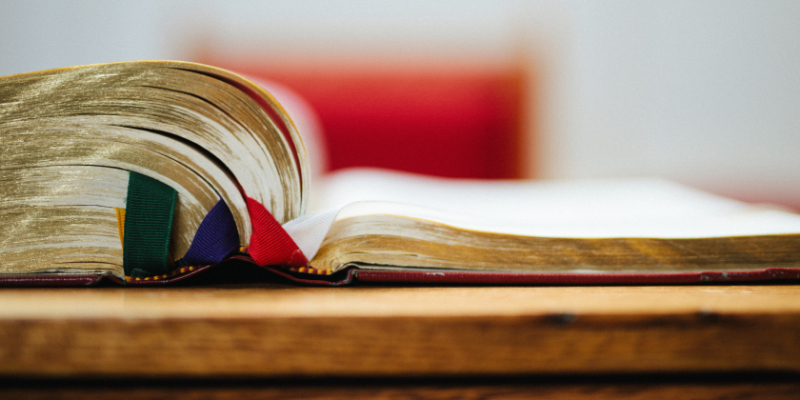 WELCOME TO NORTHWEST BAPTIST CHURCH
We are so glad you have chosen to join us today as we worship the Lord together in the House of God! If you are a first time guest, we hopethatyouwillletusknowby fillingoutoneofourvisitorcards located in the back of each pew. There are ushers and ladies at the front exit who can take your card and give you information about our church. We would love to get to know our guests and want to be a special blessing to you today!
Today's Messages
A.M. Service
"The One Thing" Matt. 6:33; Phil. 3:13-14; By: Darren Simpson
P.M. Service
"Faith That Moves Mountains" Matt. 17:14-21 By: Nathan Bragdon
Answers That Build Faith Seminar
The Bible is a powerful book, yet through the centuries many have sought to dispute its authenticity and claims to be the Word of God. This seminar will present factual, irrefutable evidence that the origin and preservation of the Bible is divine. It will strengthen believers while challenging skeptics. These things and more will be discussed during this seminar. And it begins THIS Thursday. The schedule for the week-end is listed below. You need to register to receive a seminar workbook.Please sign-up TODAY BY CLICKING THE LINK HERE : https://www.signupgenius.com/go/9040a4ca8a92ba4f94-answers
Seminar Schedule:
Thu. April 28, 7:00 - 9:00 PM
Frid. April 29, 7:00 - 9:00 PM
Sat. April 30, 10:00 AM - 12:00 PM Sun. May 1, 9:45 - 10:30 AM, 11:00 AM - 12:00 PM, 2:00PM - 3:00 PM
WEDNESDAY NIGHT FORMAT CHANGE
Starting on May 4th, the Wednesday Night format is going to change. Since our Vision for the year is Furthering the Kingdom, the new format is going to center around "Evangelism Training."
There will be lessons on "Basic Bible Truths" - how to teach it and ideas on how to "win souls" to Christ.
Come join Bro. Darren as he directs discussions for this new format of study every Wednesday night at 7:00
in the Auditorium.
Upcoming Events
Wednesday Night, April 27th Oasis Bible Study - 7:00 p.m.

Master Clubs - "Popcorn with Pastor" Night (Bring any ques-

tions that you would like to ask Pastor Darren.)

April 28th - May 1st - "Answers That Build Faith" Seminar

Sunday, May 8th - Mother's Day Celebration

Sunday, May 15th - Charitable Helps Offering # 2 and

VBS meeting after AM service in auditorium
COMMITTEE MEETINGS
The Building Committee and the Finance Committee will not meet again until the month of June.

MISSIONS COMMITTEE MEETING CHANGED TO MAY 15TH (due to Mother's Day on May 8th.)

FINANCIAL REPORT

General Fund $6,521.80

Mission Fund $2,635.30

Pavilion Fund. $615.00

Building Fund $35.00

Panama Fund. $2,875.67
LAST SUNDAY'S ATTENDANCE
Morning Worship Attendance: 104
Youth S.S. Attendance: 20
Adult S.S. Attendance: 43
LAST WED. NIGHT'S ATTENDANCE
Youth Attendance: 6
Adult Attendance: 16
NURSERY VOLUNTEERS SCHEDULE