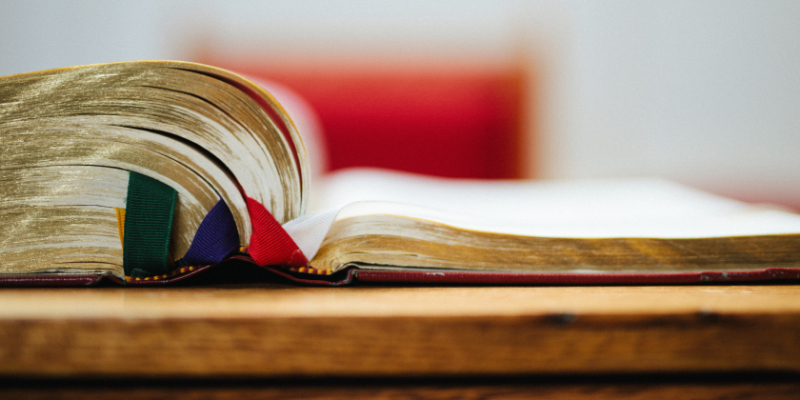 WELCOME TO NORTHWEST BAPTIST CHURCH
We are so glad you have chosen to join us today as we worship the Lord together in the House of God! If you are a first time guest, we hope that you willletusknowby fillingoutoneofourvisitorcardslocatedinthebackof each pew. There are ushers and ladies at the front exit who can take your card and give you information about our church. We would love to get to know our guests and want to be a special blessing to you today!
Today's Messages
A.M. Service
"The Book That Shall Never Pass Away" By: Lester Hutson
P.M. Service "Summary and Conclusions" By: Lester Hutson
Answers That Build Faith Seminar
The Bible is a powerful book, yet through the centuries many have sought to dispute its authenticity and claims to be the Word of God.
Today is the last day of the Seminar. If you missed some of the other sessions, you can go to our website to watch each recorded session @nwbchouston.org. There will be a link for a free digital workbook to download on our Youtube and Facebook pages. You can also listen to the sessions in its eniterity on our sermonaudio page. We ran into some techinical issues with our video recording in a couple sessions but thankfull the whole sessions were preserved in the audio recordings.
"Laughter"
Psalms 126: 2,3 - "Then was our mouth filled with laughter, and our tongue with singing: then said they among the heathen, The
LORD hath done great things for them. The LORD hath done great things for us: whereof we are glad."
Laughter comes in varied forms. There is the sardonic laugh of doubt and suspicion; the laughter of ridicule or scorn. Often we hear the laugh of emptiness or of complacency. There is the proud laugh, filled with self-assurance; and the rueful laugh of hopelessness. But there is also the laugh of overflowing joy and contagious happiness, the laugh of gentle kindliness. The highest form of laughter is that which expresses radiant and spontaneous joy in our wonderful Lord.
~ By M.E. Judd
COMMITTEE MEETINGS
The Building Committee and the Finance Committee will not meet again until the month of June.

MISSIONS COMMITTEE MEETING CHANGED TO MAY 15TH (due to Mother's Day on May 8th.)




LAST SUNDAY'S ATTENDANCE

Morning Worship Attendance: 64

Youth S.S.Attendance: 8

Adult S.S. Attendance: 47

LAST WED. NIGHT'S ATTENDANCE

Youth Attendance: 7

Adult Attendance: 20




FINANCIAL REPORT

General Fund $2,695.00

Mission Fund $997.64

Pavilion Fund $60.00

Panama Fund $150.00
NURSERY VOLUNTEERS SCHEDULE
WE WILL CELEBRATE MOTHER'S DAY
MAY 8, 2022
If possible, bring your Mother to church that Sunday!
WEDNESDAY NIGHT FORMAT CHANGE
Starting on May 4th, the Wednesday Night format is going to change. Since our Vision for the year is Furthering the Kingdom, the new format is going to center around "Evangelism Training."
Come join Bro. Darren as he directs discussions on winning souls for the Lord every Wednesday night at 7:00 in the Auditorium.
Upcoming Events
Wednesday Night, May 4th
Oasis Bible Study - 7:00 p.m.

Master Clubs - "Curious Contest " Night (At this lesson,

there will be a "surprise." Come find out what it will be.)

Sunday, May 8th - Mother's Day Celebration; No PM service; %EF%83%A0

Sunday, May 15th - Charitable Helps Offering # 2 and

VBS meeting after AM service in auditorium

Wednesday Night, May 25th - Master Clubs Award Night