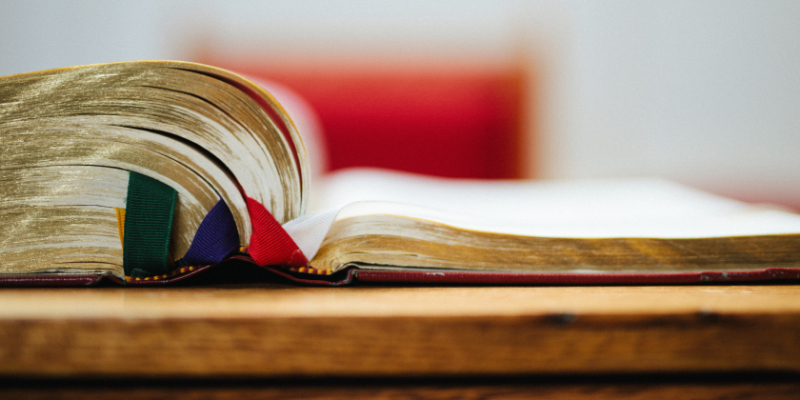 WELCOME TO NORTHWEST BAPTIST CHURCH
We are so glad you have chosen to join us today as we worship the Lord together in the House of God! If you are a first time guest, we hope that you willletusknowby fillingoutoneofourvisitorcardslocatedinthebackof each pew. There are ushers and ladies at the front exit who can take your card and give you information about our church. We would love to get to know our guests and want to be a special blessing to you today!
Today's Message
A.M. Service
"Solving Stress" Isa. 40:27-31
By: Nathan Bragdon
P.M. Service
"Understanding Bible Faith" Heb. 11:1
By: Lester Hutson
Today, our pastor and his family are out of town. They are in North Texas to celebrate Bro. Darren's grandmother's 90th birthday. Bro. Darren will then travel with his brothers to Colorado for a few days.Pray for them to have safe travels.
Upcoming Events
Wednesday Night, May 18th
Oasis Bible Study - 7:00 p.m. in the fellowship hall
Master Clubs - "Store Night " (Be sure to bring your Master Bucks to purchase things in the store.)

Sunday, May 22nd - Camp 10 minute meeting after AM service VBS meeting after AM service. Lunch provided.

Wednesday Night, May 25th - Master Clubs Award Night at 7:00.

Saturday, May 28th - Men's Fellowship at 1:30.

Sunday, May 29th - Missionary Daniel Holmes, will speak during

SS at 9:45 about the war in Ukraine. Then will preach a sermon during the PM service.
A Men's Fellowship will be held on Saturday, May 28th at 1:30 PM. Bring your own choice of protein to cook on the grill. If you want to contribute a side dish or dessert, sign up on the sheet at the back table. Notify Bro Wayne Thomas or Bro. Richard De Los Santos if you have any questions.
LAST SUNDAY'S ATTENDANCE

Morning Worship Attendance: 72

Youth S.S. Attendance: 10

AdultS.S.Attendance: 49

LAST WED. NIGHT'S ATTENDANCE

Youth Attendance: 10

Adult Attendance: 28

FINANCIAL REPORT

General Fund $6,134.30

Mission Fund 826.00

Pavilion Fund 100.00

Building Fund 5.00

Panama Fund 970.00

TOTAL $8,035.30





NURSERY VOLUNTEERS SCHEDULE
WEDNESDAY NIGHT FORMAT
The Wednesday Night format has changed to "Evangelism Training." Come join in the discussions on winning souls for the Lord every Wednesday night at 7:00 located in the Fellowship Hall.
VBS MEETING
The VBS meeting will be next Sunday, May 22nd in the Fellowship Hall.Everyone who is willing to help with VBS, please be present for this meeting. Lunch will be provided.
CHURCH CAMP IS COMING!
JUNE 27 - JULY 1
There will be a camp meeting for 10 minutes after the
AM service next Sunday, May 22nd!
Our annual Church Camp is coming soon! Church Camp is for all ages and children ages 10 and up can go without an adult. Camp fees are $215 this year and includes all food and events.
If you would like to attend or send a child to camp, be aware that there is a MANDATORY camp meeting next Sunday, May 22nd after the morning service.
Our final registration is due on May 29th and includes a $20 registration fee that goes towards your total cost.
For more information, see Pastor Darren, Mrs. Melissa or
Bro. Nathan.
Pray about contributing to a Camp Scholarship Fund. If you would like to contribute, put the money in an offering envelope with the words "Camp Scholarship" written in the special offering slot. The treasurers will then put the money toward the "Camp Fund."
CHARITABLE HELPS OFFERING # 2
Charitable Helps is a fund that we have at the church to support our members in time of need. We have 4 Sundays a year set aside to contribute to this fund. Today is the second offering. If you would like to contribute, please place your offering in an envelope and designate "Charitable Helps" on the envelope. The funds are greatly appreciated by those in need.
MISSIONS MEETING TODAY AFTER THE AM SERVICE IN THE FELLOWSHIP HALL