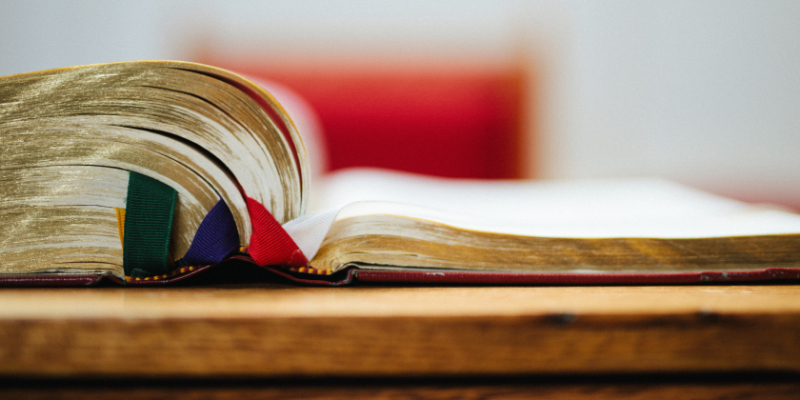 WELCOME TO NORTHWEST BAPTIST CHURCH
Thank you for visiting with us today. We appreciate your presence and would like to be a friend to you. Please fill out one of our connection cards. At the end of the service, place the card in the red offering box and one of our pastors will contact you.
If you are watching our on-line service, you may contact us at: nwbcsec@gmail.com or 713-686-5885.
A.M. MESSAGE
"Tenacity in Calamity" Mark 13:1-37
By: Darren Simpson


P.M. MESSAGE
"And Continued There" Ruth Series # 3 Ruth 1:2
By: Lester Hutson
NWBC 57th ANNIVERSARY
The 57th anniversary for Northwest Baptist Church is coming up in TWO weeks on Septem- ber 26th. Bro. Jerry Summy from the Northeast Baptist Church in Southlake, Texas will be our guest speaker. There will be more information coming next week in the bulletin but mark your calendar to be sure to attend both services that day.
CHILDREN'S WORKER RE-CERTIFICATION OCTOBER 17, 2021
Anyone involved with programs for children need to be re-certified on this day. If you would like to help with any of our children's ministries, please get in touch with Bro. Dave Klingensmith as soon as possible.
Hey, Master Clubs Members!
If you missed last Wednesday night, you missed having a great time!!
The kids are studying lessons from
"The Incredible Race."
These lessons will continue for the next 3 Wednesday nights. Please come and join the fun activities.
GOD,
No matter what I give to you, You always give more to me.
If I give you the beauty of words, Your Word is always more beautiful.
If I give you the offering of praise, Your presence is always more wonderful.
If I give you part of my income, Your blessings are always more bountiful.
I CAN'T OUT GIVE YOU.
By Barbara Eisele
NURSERY VOLUNTEERS SCHEDULE
LAST SUNDAY'S ATTENDANCE

Morning Worship Attendance: 55 Youth

S.S. Attendance: 8

Adult S.S. Attendance: 35

LAST WEDNESDAY NIGHT'S ATTENDANCE

Adult Attendance: 25 Youth Attendance: 8
Abigail Ehlers
525 Van de Vanter Ave. Kent, WA 98030

Bob Thomas

New Cell: 713.902.8392
SCHEDULE OF EVENTS
Sun. Sept. 19
9:45—Regular classes for everyone
11:00—Morning Worship
2:00—The Lord's Supper and Afternoon Service




Sun. Sept. 26—Anniversary Sunday
9:45—Regular classes for everyone

11:00—Morning Worship

2:00—The Lord's Supper and Afternoon Service



Sun. Oct. 3
• Regular Services