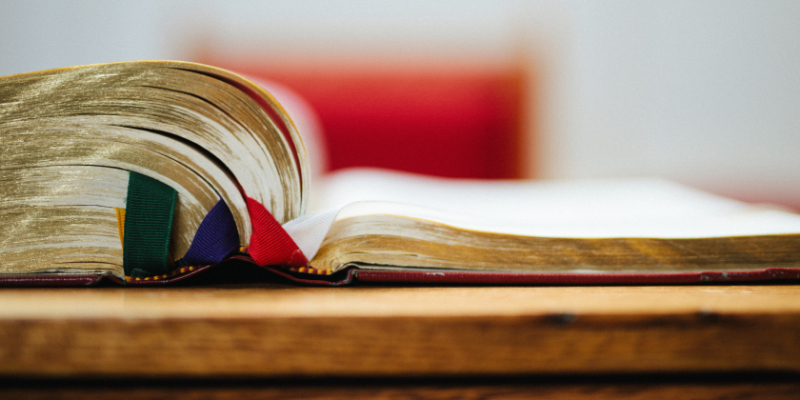 WELCOME TO NORTHWEST BAPTIST CHURCH
Thank you for visiting with us today. We appreciate your presence and would like to be a friend to you. Please fill out one of our connection cards. At the end of the service, place the card in the red offering box and one of our pastors will contact you. If you are watching our on-line service, you may contact us at:
nwbcsec@gmail.com or 713-686-5885.
A.M. MESSAGE
"Tenacity in Calamity" Part 2 Mark 13:1-37
By: Darren Simpson
P.M. MESSAGE
"Call Me Bitter" Ruth Series # 4 Ruth 1:19-21
By: Lester Hutson
NWBC 57th ANNIVERSARY
The 57th anniversary for Northwest Baptist Church is NEXT SUNDAY. Bro. Jerry Summy from the Northeast Baptist Church in Southlake, Texas will be our guest speaker for both services.
There will be a FREE Bar BQ luncheon for every- one but it will not be cooked by our men of the church. Everyone is welcome to get together at The Demeris Bar BQ restaurant after the AM service. There is a room reserved plus overflow area. Each person will go through the line and order your plate. Tell them you are with Northwest Baptist. The address is listed below. Masks are required to enter the restaurant.
Demeris Bar BQ
1702 West Loop North Freeway Houston, TX 77008
Hey, Master Clubs Members!
"The Incredible Race" is the title of the VBS lessons that are being held each Wednesday night at 7:00 p.m. Come enjoy the lessons
and the fun activities. Bring a friend with you!
MASTER CLUB TRAINING SATURDAY, OCTOBER 2nd from 9:00—12:00.
All workers must be present for the training. Please see Sis. Melissa Simpson if you would like to work in this program on Wednesday nights.
CHILDREN'S WORKER RE-CERTIFICATION
October 17th
Anyone involved with programs for children need to be re-certified on this day. If you would like to help with any of our children's ministries, please get in touch with Bro. Dave Klingensmith or Sis. Glenda Hudnall as soon as possible.
FINANCE COMMITTEE
There will NOT be a Finance meeting this month. It has been scheduled for Sunday, October 17th at 12:30 in the Fellowship Hall. The meetings will generally be every other month from now on.
SCHEDULE OF EVENTS Sun. Sept. 26—Anniversary Sunday
9:45—Regular classes for everyone 11:00—Morning Worship

12:30—Free Lunch at Demeris Bar BQ
2:00—The Lord's Supper and Afternoon Service
Sun. Oct. 3
9:45—Regular classes for everyone 11:00—Morning Worship
2:00—The Lord's Supper and Afternoon Service
Sun. Oct 10
• Regular Services
NURSERY VOLUNTEERS SCHEDULE
    LAST SUNDAY'S ATTENDANCE
Morning Worship Attendance: 68Youth S.S. Attendance: 10Adult S.S. Attendance: 56
          LAST WEDNESDAY NIGHT'S ATTENDANCE
Adult Attendance: 20Youth Attendance:  8