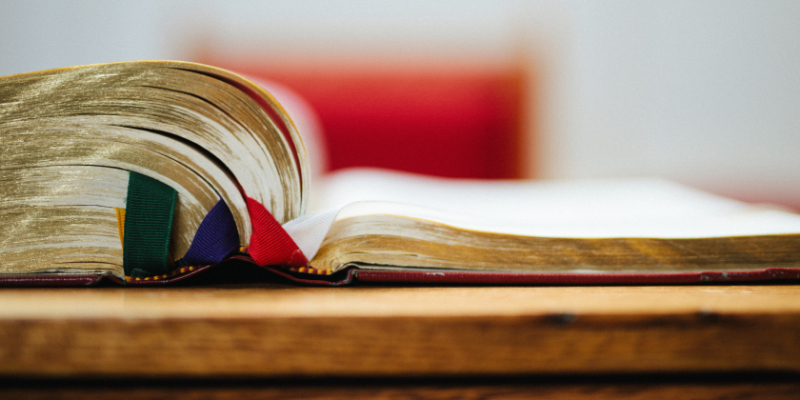 WELCOME TO THE ANNIVERSARY CELEBRATION OF NORTHWEST BAPTIST CHURCH
Thank you for visiting with us today. We appreciate your presence and would like to be a friend to you. Please fill out one of our connection cards. At the end of the service, place the card in the red offering box and one of our pastors will contact you. If you are watching our on-line service, you may contact us at nwbcsec@gmail.com or 713-686-5885.
WELCOME
BRO. & MRS. JERRY SUMMY
We are so pleased to have Bro. Jerry Summy and his wife Gwenda with us today. Bro. Jerry is the founding Pastor of Northeast Baptist Church in Southlake, Texas in 1984 and has been the pastor since it was organized in 1986. He has been married to Gwenda for 57 years. They have 3 married children and 7 grandchildren. He has been in the ministry for 48 years. He was Bro. Darren's pastor since he was 10 years old and pastored Mrs. Melissa since her teen years. Please make the Summy's welcome in our church today.
CHILDREN'S WORKERS RE-CERTIFICATION
October 17th at 3:15 p.m.
Anyone involved with programs for children need to be re-certified yearly. Please mark your calendar and be present for the re-testing. If you have been a member of Northwest Baptist Church for at least 6 months and would like to work with the children, please see Bro. Nathan Bragdon or Sister Glenda Hudnall to find out how to become certified to work with our children.
Master Club will be hosting the VBS program for the next two weeks but on October 13th
they will begin another regular Master Clubs program.
If you are a worker in Master Clubs, you must be present for the training on Saturday, Oct. 2nd from 9:00—12:00.
See Melissa Simpson if you are interested in working in this program.
New Sunday School Class Meeting
There will be a meeting on Oct. 3, after the
A.M. service to discuss a new Sunday School class in the works.
This class will be catered to- ward college students or anyone between 18-30 years old.
COMMITTEE MEETING DATES
Missions Committee—October 10th at 12:30
Finance Committee—October 17th at 12:30
NWBC 57th ANNIVERSARY
Today, we are celebrating the 57th anniversary for Northwest Baptist Church . We are so happy that you have joined us for this special event. We would like to invite everyone to a FREE Bar BQ luncheon but it will not be cooked by our men of the church. We will be getting together at The Demeris Bar BQ restaurant after the AM service. There is a room reserved plus overflow area. Each person will go through the line and order your plate. Someone will be at the register to identify the Northwest people. We need to carpool in order to cut down on parking. Masks are required to enter the restaurant. Map and directions are below.
Demeris Bar BQ
1702 West Loop North Freeway
MISSIONS CONFERENCE 2022
January 19-23, 2022
Missions Conference is coming up very soon. Mark your calendar for Jan. 19th, 21st, 22nd and 23rd. Bro. Travis Jones from Highland Baptist Church in El Reno, Oklahoma will be our guest speaker. This is always a wonderful conference. Please plan to attend each service.
NURSERY VOLUNTEERS SCHEDULE
TODAY NEXT WEEK
SS: A. Brown/S. Gaskin A. Nussberger/S. Gaskin
AM: A. Brown/K. Klingensmith A. Nussberger/M. Hutson
PM: N. Sims/B. Parker D. Thomas/D. Hendrix
           LAST SUNDAY'S ATTENDANCE
Youth S.S. Attendance:   8Adult S.S. Attendance:  48Morning Worship Attendance:  63
     LAST WEDNESDAY NIGHT'S ATTENDANCE
Youth Attendance:   6Adult Attendance:  21