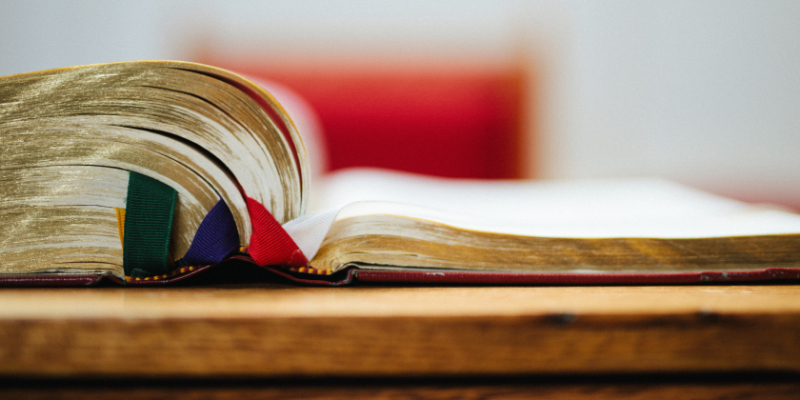 WELCOME TO NORTHWEST BAPTIST CHURCH
Thank you for visiting with us today.
We appreciate your presence and would like to be a friend to you. Please fill out one of our connection cards. At the end of the service, place the card in the red offering box and one of our pastors will contact you.
If you are watching our on-line service, you may contact us at: nwbcsec@gmail.com or 713-686-5885.
A..M. MESSAGE
"Daily Bread" Mark 7:31– 8:26
By: Darren Simpson
P.M. SERVICE
Ice Cream Social in the Fellowship Hall
VACATION BIBLE SCHOOL
There will be a short VBS meeting TODAY after the A.M. service. If you are interested in helping with this event this summer, please attend this very important meeting. We need several volunteers to make this an enjoyable time for the children in our church and in the neighborhoods around the church.
Hey Master Clubs Members —
It's Riddles and Giggles Night!
Do you know a really good joke? Come prepared to tell your riddle or joke and make everyone laugh and giggle at your joke.
This should be a lot of fun so come and bring a friend!
Northwest Members & Guests — Please invite your family members and neighbors to bring their children to this club each week. Our leader, Mrs. Melissa Simpson, has announced that we will continue Master Clubs during the summer.
It will be called "A Missionary Adventure."
If you would like to help or have questions, please see her
for more information.
ARE YOU READY TO SERVE THE LORD?
The Nominating Committee continues to work toward having a strong slate of members who are willing to serve the Lord and Northwest Baptist Church. It is the task of the Nominating Committee to compile names of members of Northwest Baptist Church who are willing to serve on the following Church Offices and Committees: Trustees, Treasurer, Assistant Treasurers, Finance Committee, Missions Committee, Building Committee, Church Clerk, Assistant Clerks and Ushers.
Please consider serving on one of these committees. If you are willing to serve, please see one of the members of the Nominating Committee as soon as possible. Thank you.
SCHEDULE OF EVENTS
As of this date, this will be our schedule for the coming services.
ALL ADULTS AND CHILDREN: Please come through the front door of the auditorium for temperature check before proceeding to other areas of the building.
Sun., April 25:
9:45—Regular classes for everyone

11:00—Morning Worship—"Answers That Build Faith"

12:30—Finance Committee Meeting

2:00—The Lord's Supper & "Answers That Build Faith"
Sun., May 2:
9:45—Regular classes for everyone

11:00—Morning Worship

2:00—The Lord's Supper & Afternoon Service
Sun., May 9
9:45—Regular classes for everyone

11:00—MOTHER'S DAY SERVICE;

Each Mother will receive a special gift

from the church. (No Lord's Supper today.)

2:00—NO AFTERNOON SERVICE; Enjoy the afternoon with your family.
NOTE: Choir Practice continues to be delayed.
ICE CREAM SOCIAL IS TODAY
Instead of the regular 2:00 afternoon service, there will be an ice cream social in the fellowship hall.
This is a great time to fellowship with our members and visitors. So, eat lunch and come back to the church for dessert. Bring your favorite ice cream or a dessert to compliment the ice cream.
Let's have a good time with our Christian friends.
We don't change God's message; His message changes us.
NURSERY VOLUNTEERS SCHEDULE

TODAY

NEXT WEEK

SS:

A. Brown/K. Fuller

A. Brown/S. Gaskin

AM:

A. Brown/J. Ehlers

A. Brown/A. Nussberger

PM:

J. Michalinos/A. Ehlers

D. Hendrix/K. Klingensmith

WED:
LAST SUNDAY'S ATTENDANCE
Morning Worship Attendance: 67
Youth S.S. Attendance: 7
Adult S.S. Attendance: 55
LAST WEDNESDAY NIGHT'S ATTENDANCE
Youth Attendance: 8
Adult Attendance: 23