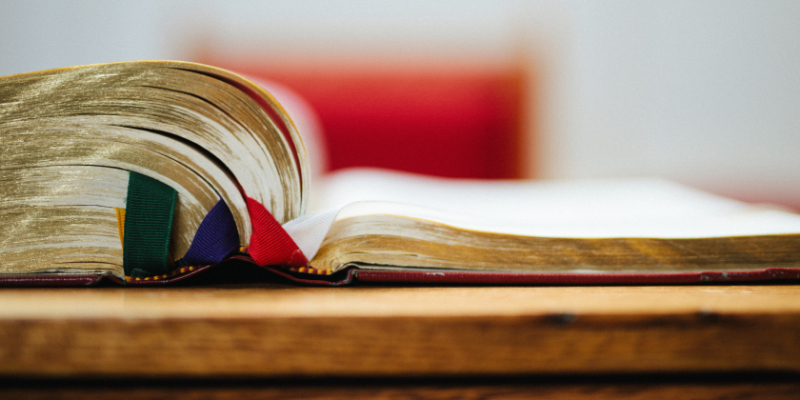 WELCOME TO NORTHWEST BAPTIST CHURCH
Thank you for visiting with us today.
We appreciate your presence and would like to be a friend to you. Please fill out one of our connection cards. At the end of the service, place the card in the red offering box and one of our pastors will contact you.
If you are watching our on-line service, you may contact us at:
nwbcsec@gmail.com or 713-686-5885.
A.M. MESSAGE
"Still A Baptist" Seminar—Session 5
By: Jerry D. Locke
P.M. SERVICE
"Still A Baptist" Seminar—Session 6
By: Jerry D. Locke
CHURCH WORK DAY
There will be a church wide work day on Saturday, May 8th. There is a lot of deep cleaning that needs to be done around here. Please come help to make our facilities much better. The more people that show up, the sooner we get the work finished. See you May 8th!
Hey Master Clubs Members —
"Black Out" Night
"Black Out" Night is going to be a BLAST! Glow sticks will be given to everyone who attends.
Bring a friend from school and "glow for the Lord."
Northwest Members & Guests — Please invite your family members and neighbors to bring their children to this club each week. Our leader, Mrs. Melissa Simpson, has announced that we will continue Master Clubs during the summer.
It will be called "A Missionary Adventure."
If you would like to help or have questions, please see her
for more information.
GUEST SPEAKER IN 2:00 SERVICE
NEXT SUNDAY, MAY 2, 2021
Our guest speaker next Sunday at the 2:00 service will be Bro. Hernan Hernandez. He is the Associate Pastor at Temple Baptist Church in Texas City, Texas. He was in Bro. Simpson's Youth Group when he first went to Texas City. Please attend this service and support this young preacher.
MOTHER'S DAY IS MAY 9th
Mother's Day is always a special event. Our pastor, Bro. Darren will have a special message , "God's Work Through Mothers" from I Samuel 1-2.
Each mother that attends the
service will receive a special gift from Northwest Baptist Church. If you are a mother, make a special effort to attend. Also, invite your mother to attend church with you.
We are looking forward to a blessing from the service.
FINANCE COMMITTEE MEETING
TODAY in the Fellowship Hall at 12:30 p.m.
THE LORD'S DAY IS SPECIAL
There is something special about the early morning hours of a typical Sunday. Traffic is light, and the few people up at this hour seem to be in a friendly mood. All of God's creation seems to be at rest. The quiet, hushed reverence of a Sunday morning proclaims the truth that God is a living, active force in His world.
The best way to preserve the sanctity of Sunday is to seek God's presence in a house of worship. We will see you at Church Sunday in a spirit of reverence and thanksgiving.
- Author Unknown
SCHEDULE OF EVENTS
As of this date, this will be our schedule for the coming services.
ALL ADULTS AND CHILDREN: Please come through the front door of the auditorium for temperature check before proceeding to other areas of the building.
Sun. May 2
9:45—Regular classes for everyone

11:00—Morning Worship

2:00—The Lord's Supper & Afternoon Service
Guest Speaker: Bro. Hernan Hernandez
Sun. May 9
9:45—Regular classes for everyone

11:00—MOTHER'S DAY SERVICE; Each Mother will receive a
special gift from the church. (No Lord's Supper today.)
2:00—NO AFTERNOON SERVICE; Enjoy the afternoon with your

family.
Sun. May 16
9:45—Regular classes for everyone

11:00—Morning Worship

2:00—The Lord's Supper and Afternoon Service
There will be a DVD presentation entitled "Patterns of Evidence."
NURSERY VOLUNTEERS SCHEDULE

TODAY

NEXT WEEK

SS:

A. Brown/S. Gaskin

K. Klingensmith/S. Gaskin

AM:

A. Brown/A. Nussberger

K. Klingensmith/K. Fuller

PM:

D. Hendrix/K. Klingensmith

D. Thomas/D. Hendrix

WED:
LAST SUNDAY'S ATTENDANCE
Morning Worship Attendance: 72
Youth S.S. Attendance: 5
Adult S.S. Attendance: 61
LAST WEDNESDAY NIGHT'S ATTENDANCE
Youth Attendance: 9
Adult Attendance: 19