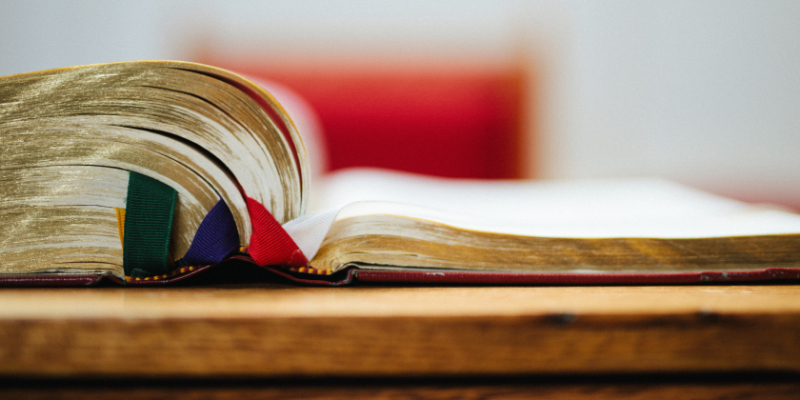 WELCOME TO NORTHWEST BAPTIST CHURCH
Thank you for visiting with us today.
We appreciate your presence and would like to be a friend to you. Please fill out one of our connection cards. At the end of the service, place the card in the red offering box and one of our pastors will contact you.
If you are watching our on-line service, you may contact us at: nwbcsec@gmail.com or 713-686-5885.
A.M. MESSAGE
"Community of Faithful, Forgiving Prayer"
Mark 11:1-25
By: Darren Simpson
P.M. MESSAGE
"Repentance — Part 2" Acts 17:30
By: Lester Hutson
SCHEDULED COMMITTEE MEETINGS
Finance Committee Meeting—TODAY at 12:00 in the Fellowship Hall
Missions Committee Meeting—NEXT SUNDAY at 12:00 in the Fellowship Hall
Cultivate Your Own Capabilities - Your Own Style
By: Dr. Charles Swindoll
Appreciate the members of your family for who they are, even though their outlook or style may be miles different from yours.
Rabbits do not fly. Eagles do not swim.
Ducks look funny trying to climb.
Squirrels do not have feathers.
Stop comparing!
There is plenty of room in the forest.
Hey, Master Clubs Members!
"A Missionary Adventure" Night!
We have a missionary in Ecuador that gives school books to children just like the little girl in the picture who is dressed in

traditional clothes of Ecuador. This missionary is Michael Lea. Along with his wife, Tammi and 2 sons, Jonathan and Andrew, they have a growing ministry in Ecuador. The title of the book translated into English is "Biblical Truths Designed To Be Spiritual." They will be giving 6,500 of these books to public school children in September. There are two churches interested in funding the printing of a third round of these books. PTL!
The Lea family has been in the US for 3 months to get more books and get the Covid vaccination. While here, they did online services for members of their church in Ecuador. Pray for continued progress in their ministry to the people of Ecuador.
VACATION BIBLE SCHOOL
HAS BEEN CANCELED
Due to Covid concerns, VBS has been canceled for this summer. Thank you to all the helpers who prepared the lessons and activities for the children. Plans are to use new material next year.
FRIENDLY REMINDER
NO FOOD OR DRINKS ARE ALLOWED IN THE MAIN
AUDITORIUM AT ANY TIME.
Recently, there have been too many people bringing in items after Sunday School and after lunch into the auditorium.
We need to respect the Lord's House, so please make an effort to keep it clean.
Thank you in advance for your efforts.
SCHEDULE OF EVENTS
As of this date, this will be our schedule for the coming services.
Sun. Aug. 8
9:45—Regular classes for everyone

11:00—Morning Worship

12:00—Missions Meeting in the Fellowship Hall

2:00—The Lord's Supper and Afternoon Service
Sun. Aug. 15
Sun. Aug. 22
NURSERY VOLUNTEERS SCHEDULE

TODAY

NEXT WEEK

SS:

K. Klingensmith/S. Gaskin

K. Klingensmith/M. Ehlers

AM:

K. Klingensmith/K. Fuller

K. Klingensmith/D. Thomas

PM:

D. Thomas/D. Hendrix

A. Nussberger/M. Marshall
LAST SUNDAY'S ATTENDANCE
Morning Worship Attendance: 91
Youth S.S. Attendance: 10
Adult S.S. Attendance: 56
LAST WEDNESDAY NIGHT'S ATTENDANCE
Adult Attendance: 22
Youth Attendance: 7