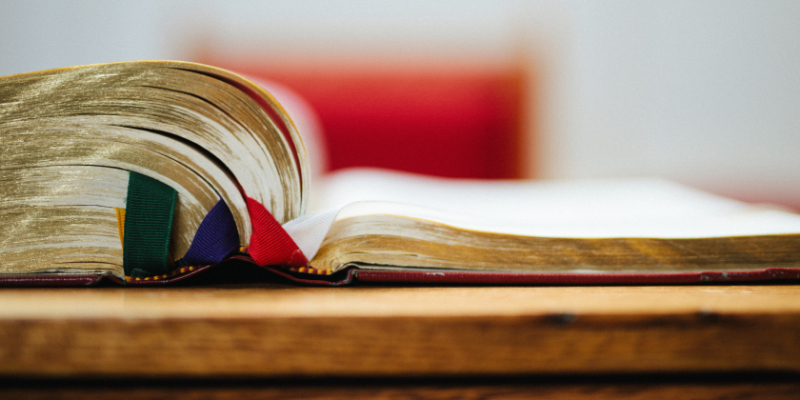 WELCOME TO NORTHWEST BAPTIST CHURCH
Thank you for visiting with us today.
We appreciate your presence and would like to be a friend to you. Please fill out one of our connection cards. At the end of the service, place the card in the red offering box and one of our pastors will contact you.
If you are watching our on-line service, you may contact us at:
nwbcsec@gmail.com or 713-686-5885.
A.M. SERVICE
"So He Made It Again Another Vessel" Jer. 18:1-4
Bro. Lester Hutson
P.M. SERVICE
"Promptings, Urges, Impulses, Feelings" 1 John 4:1-3
Bro. Lester Hutson
PRAYER FOR SIMPSON FAMILY
For those of you who have not heard, our pastor's wife has tested positive for Covid. The rest of the family has tested negative but unfortunately they will all need to be under quarantine until Melissa has a negative test result.
Due to this situation, VBS will need to be canceled this week but will be re-scheduled for later this summer. Bro. Hutson will be taking care of some duties for Bro. Darren, along with others filling in with other responsibilities in the church.
Please continue to pray for our pastor and his family that they will be back with us very soon!
MISSIONS COMMITTEE
There will be a meeting TODAY in the Fellowship Hall
after the morning service.
All members please be present.
VACATION BIBLE SCHOOL
IS CANCELED THIS WEEK
NEW DATE WILL BE ANNOUNCED ASAP
Hey Master Clubs Members!
"A Missionary Adventure" Night!
This Wednesday night you will be learning about the missionary, Bro. Daniel Holmes in the Ukraine. Serving with him is his wife, Brittani and their 4 children with another son due in October.
Their mission work is growing. Recently, they had 1 baptism and 5 new converts. They will be having a VBS for the children in their neighborhood. There is, also, a project for expansion of their building to accommodate their growing
congregation.
Bro. Daniel travels to a "war zone" to preach to the men and women fighting in the war. We need to pray for his safety.
RODGERS BAPTIST CONFERENCE
The annual missions conference held at Rodgers Baptist Church in Garland, TX will be July 19th—21st. It is always an excellent conference. Hopefully, Bro. Darren and Mrs. Melissa will be able to attend along with Bro. Lester and Mrs. Margaret and Bro. Nathan. If you would like to attend or have questions, please ask one of them for the information.
HOW TO KEEP HAPPY
By David E. Matthews
Begin the day in prayer with God; dedicate the day to Him.

Look in the mirror and smile.

Do more than one good deed a day, be a record breaker.

Speak as many kind words as possible.

Tell someone about Christ. Leave a tract or two behind you.

Close the day with a portion of the Word of God and prayer.

Thank God for every opportunity you had to please Him.

Pray for the seed you have sown.
Psa. 144:15 "...happy is that people, whose God is the LORD."
Prov. 3: 13 "Happy is the man that findeth wisdom, and the man that getteth understanding."
SCHEDULE OF EVENTS
As of this date, this will be our schedule for the coming services.
Sun. July 18
9:45—Regular classes for everyone

11:00—Morning Worship

12:00—Finance Committee Meeting

2:00—The Lord's Supper and Afternoon Service
Sun. July 25
9:45—Regular classes for everyone

11:00—Morning Worship

2:00—The Lord's Supper and Afternoon Service
Sun. Aug. 1
Regular service times today
MEMORIAL SERVICE
There will be a memorial service for Charlotte "Janie" (Young) Barenscheer here at our church on Saturday, July 24, 2021 at 11:00 a.m. Visitation will be before the service from 10:15—10:45.
Janie was a member of NWBC and Berean and is the sister to Rita Heslep who was the wife of Bill Heslep, missionary to Australia. Her daughter is Cynthia Pigozzi who visited with us last Sunday.
The family would like to invite members of our church to the celebration of her life.
NURSERY VOLUNTEERS SCHEDULE

TODAY

NEXT WEEK

SS:

K. Klingensmith/M. Ehlers

A. Brown/K. Fuller

AM:

K. Klingensmith/D. Thomas

A. Brown/B. Parker

PM:

A. Nussberger/M. Marshall

J. Michalinos/A. Ehlers
LAST SUNDAY'S ATTENDANCE
Morning Worship Attendance: 56
Youth S.S. Attendance: 5
Adult S.S. Attendance: 48
LAST WEDNESDAY NIGHT'S ATTENDANCE
Adult Attendance: 15