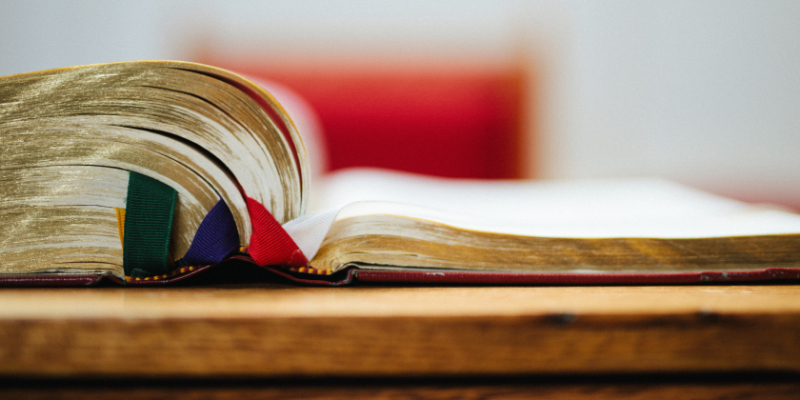 WELCOME TO NORTHWEST BAPTIST CHURCH
Thank you for visiting with us today.
We appreciate your presence and would like to be a friend to you. Please fill out one of our connection cards. At the end of the service, place the card in the red offering box and one of our pastors will contact you.
If you are watching our on-line service, you may contact us at: nwbcsec@gmail.com or 713-686-5885.
VACATION BIBLE SCHOOL
HAS BEEN RE-SCHEDULED
NEW DATE WILL BE AUGUST 2nd—6th
Due to the change in dates, they are needing other certified helpers to volunteer. If you can help, even on one or two days, please let the Simpson's know. They would appreciate any helpers available.
RODGERS BAPTIST CONFERENCE
The annual missions conference held at Rodgers Baptist Church in Garland, TX begins tomorrow. It is always an excellent conference. Several of our members will be attending. If you would like to attend or have questions about times etc., please ask Bro. Darren or Bro. Lester for the information.
Hey, Master Clubs Members!
"A Missionary Adventure" Night!
This Wednesday night, you will be learning about the missionary, Bro. Jarrod Tunnell in Argentina. Bro. Bob Simpson and Ms. Marian Marshall will be your instructors for this missionary.
Bro.Tunnel might eat "Asado" because it is
known to be the way to a person's heart through eating this food. It is like our Bar B Q. The children love "Alfajores with dulce de leche" which are soft, crumbly cookies. They are a delicious treat perfect for a snack. See you this week as we study this missionary in Argentina.
TWO MORE OF OUR LOVED ONES HAVE GONE HOME
The home-going of Pat Paxton and Janie Barenscheer are new reminders of how transient life is and of how quickly it gets away.
Sister Pat Paxton was one of the most faithful, dedicated, hard-working members Northwest Baptist Church has ever had. She has been a member here since back in the 1990's. Many of us knew her at Berean Baptist Church and others as far back as Austin Avenue Baptist. Sister Pat was one of those persons who would do anything within her power to serve the Lord through her church, and she didn't have to be asked. She'd just step up and do it. She sang in the choir, played piano and organ, helped in the nursery, worked with children, served in the kitchen for all kinds of events and almost never missed a Sunday morning, evening or Wednesday night. If the doors were open, Pat was here. Rain or shine. For years she was the go-to person for funerals. She ordered the church flowers, coordinated many of the behind-the scene details and when there was a family meal Pat oversaw it. It would be hard to estimate how many funeral salads, vegetables and desserts she, JoAnn Lanier and Mary Jo Bridgewater prepared. Pat truly had a servant's heart.
Sister Pat Paxton's Memorial Service and interment are tomorrow. The funeral service is at 10:00 A.M. at the Earthman Resthaven Chapel on I-45 North at Rankin/Kuykendahl. The interment will immediate follow in the Resthaven Cemetery.
General family visitation for Sister Pat will begin at 5:00 P.M. today at the Earthman Chapel. It will continue until 8:00.
Sister Janie Barenscheer was not a member here at Northwest, but many of have been deeply connected to her for close to 50 years. Janie was the daughter of Peggy Young. Peggy was a member at Berean Baptist Church. When Berean sent Bro. Nick Michalinos to plant a new church in Pasadena, Peggy Young was a key part of the effort; such a viable part of Austin Avenue Baptist Church for years before her death.
Sister Peggy was Janie Barenscheer's mother, and the sister of Rita who married Bill Heslep. God used them in both South America and in Australia to plant churches. Many in the Heslep family still live in the Brisbane, Australia area. They will be watching the live feed of Janie's Memorial Service. At one point, Northwest Baptist Church was the sponsoring church for Bill & Rita Heslep.
Janie's daughter, Cynthia Pigozzi has recently been attending Northwest Baptist Church, and is considering the possibility of coming here to be a part of what God is doing.
Janie's Memorial Service is next Saturday here at Northwest. Visitation will begin at 10:00 A.M. and the Memorial Service will begin at 11:00. The body has already been interred in the Forest Park South Cemetery.
WE WILL MISS YOU!!!
You are invited to attend a "Going Away Reception" for Abigail Ehlers TODAY following our 2:00 p.m. service.
We will have cake, ice cream and sodas to share our best wishes and prayers with her. There will be a basket available for cards of encouragement!
Abigail graduated from high school two years ago and has completed her Associate of Arts Degree. Congratulations, Abigail!
She is now moving to Seattle, WA to live with her Aunt where she will continue her studies.
Today is her last Sunday at Northwest. She has been a faithful active member at Berean and Northwest and was involved in many activities.
OUR LOVE AND PRAYERS GO WITH YOU !
SCHEDULE OF EVENTS
As of this date, this will be our schedule for the coming services.
Sun. July 25
9:45—Regular classes for everyone

11:00—Morning Worship

2:00—The Lord's Supper and Afternoon Service
Sun. Aug. 1
Sun. Aug. 8
Regular service times

12:00—Missions Committee Meeting in the Fellowship Hall
UNTO THE LEAST OF THESE
(by Sharon Lee Roberts)
"Insomuch as ye have done it unto one of the least of these my brethren, ye have done it unto me." Matt. 25:40 Have you ever stopped to think about this verse? Isn't it time we apply it to our lives? Listed are a few suggestions to follow. Remember, once you've done any of these things, you've done it for Jesus.
Visit someone in a Nursing Home. These are lonely people.

Send a thank-you card to someone who has influenced your life.

Take some good clothing to a homeless shelter or Goodwill box.

Forgive someone who has hurt you

Apologize to someone whom you have hurt.

Make a special meal for your family.

Take flowers, a gift or homemade soup to someone who is sick.

Give a donation to a charity or missionary of your choice.
NURSERY VOLUNTEERS SCHEDULE

TODAY

NEXT WEEK

SS:

A. Brown/K. Fuller

A. Brown/S. Gaskin

AM:

A. Brown/B. Parker

A. Brown/A. Nussberger

PM:

J. Michalinos/A. Ehlers

N. Sims/K. Klingensmith
LAST SUNDAY'S ATTENDANCE
Morning Worship Attendance: 72
Youth S.S. Attendance: 9
Adult S.S. Attendance: 54
LAST WEDNESDAY NIGHT'S ATTENDANCE
Adult Attendance: 21
Youth Attendance: 5