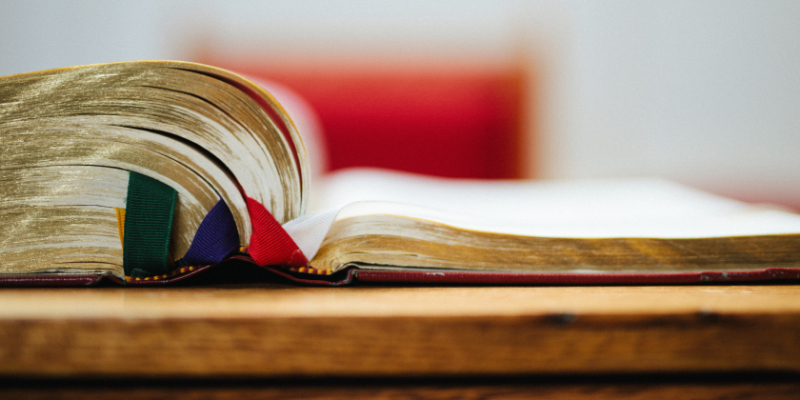 WELCOME TO NORTHWEST BAPTIST CHURCH
Thank you for visiting with us today.
We appreciate your presence and would like to be a friend to you. Please fill out one of our connection cards. At the end of the service, place the card in the red offering box and one of our pastors will contact you.
If you are watching our on-line service, you may contact us at:
nwbcsec@gmail.com or 713-686-5885.
A.M. SERVICE
"Depending on the Dollar" Mark 13:1-37
By Darren Simpson
P.M. SERVICE
"Understanding the Root of Trouble"
By Lester Hutson
Dear Church,
The Simpson family would like to thank you for the opportunity to go on vacation! This will be our sons first REAL vacation and we will be on the road driving through Oklahoma, Arkansas, Missouri, going up into Kentucky and Tennessee, then come home through Alabama, Mississippi, and Louisiana. We will get to go see some amazing sights, including the Ark Encounter in Kentucky! Be in prayer for us as we're driving nearly 2,400 miles and will then come home to get ready for church camp. Please pray for Bro. Nathan, Bro. Lester and others who fill in during my absence. If you have a need while we're away, you're welcome to call Bro. Nathan, Bro. Lester or the church office; they will know how to get in touch with me in the event of an emergency.
Thank you so much for being such a sweet and easy people to Pastor. Our lives are enriched by being able to serve alongside such a loving and caring church. All of you have become family to us, and we will miss you while we're away.
Bro. Darren
Hey Master Clubs Members!
"A Missionary Adventure" Night!
Come to learn about the country of "Chile" this Wednesday night, June 16th. The missionary for this week is Bro. Lohen Gonzalez and his wife, Becky. They are "Texans" at heart because their home church is in Alvin, Texas.
Mrs. Kovach will be the presenter this week and she will tell you about our missionary and the country of Chile. It will be very enjoyable!
MISSIONS COMMITTEE
THERE WILL BE A MISSIONS COMMITTEE MEETING
TODAY AT 12:00 IN THE FELLOWSHIP HALL. IF YOU ARE A PART OF THIS COMMITTEE, PLEASE PLAN TO ATTEND.
FATHER'S DAY IS JUNE 20th
We will be honoring all Father's next Sunday in the AM service. Each one present will receive a gift from the church. Please attend this special service and bring your father with you.
YOUTH CAMP
IS TWO WEEKS AWAY!
SCHEDULE OF EVENTS
As of this date, this will be our schedule for the coming services.
Sun. June 20—Father's Day
9:45—Regular classes for everyone

11:00—Morning Worship

NO AFTERNOON SERVICE; NO LORD'S SUPPER
Sun. June 27
9:45—Regular classes for everyone

11:00—Morning Worship

2:00—The Lord's Supper and Afternoon Service
Sun. July 4—Independence Day
9:45—Regular classes for everyone

11:00—Morning Worship—Tribute to First Responders

2:00—The Lord's Supper and Afternoon Service
SENIORS—TAKE HEART!
I was reading recently that it is now believed that a man reaches his peak mentally around the age of 35 and that his peak is maintained even past 70 years of age.
It has also been proven that the old saying, "You can't teach an old dog new tricks" is untrue. The learning power at 70 is about the same as at 17.
As one authority put it, we do not become old through the passing of years, but rather by our reactions to the circumstances of life.
NURSERY VOLUNTEERS SCHEDULE

TODAY

NEXT WEEK

K. Klingensmith/M. Ehlers

A. Brown/K. Fuller

K. Klingensmith/D. Thomas

A. Brown/J. Ehlers
LAST SUNDAY'S ATTENDANCE
Morning Worship Attendance: 61
Youth S.S. Attendance: 4
Adult S.S. Attendance: 51
LAST WEDNESDAY NIGHT'S ATTENDANCE
Youth Attendance: 6
Adult Attendance: 20