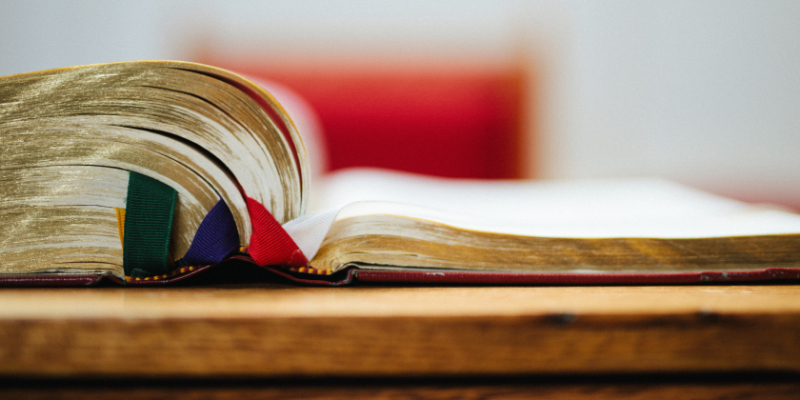 WELCOME TO NORTHWEST BAPTIST CHURCH
Thank you for visiting with us today.
We appreciate your presence and would like to be a friend to you. Please fill out one of our connection cards. At the end of the service, place the card in the red offering box and one of our pastors will contact you.
If you are watching our on-line service, you may contact us at:
nwbcsec@gmail.com or 713-686-5885.
A.M. SERVICE
"Suffering Service" Mark 10:32-52
By: Darren Simpson
P.M. SERVICE
To Be Determined
By: Darren Simpson
WELCOME HOME TO THE SIMPSON'S
We are so happy to have our pastor, Bro. Darren and his family back home safe. All of you were missed! We hope that you had a wonderful time on your "Summer Road Trip" through many states and hundreds of miles seeing many exciting, new and beautiful places. We are anxious to hear about your travels.
Next Sunday is July 4th
In the AM service, we will be making a tribute to our "First Responders." Come support them. The PM service will be canceled so you may celebrate in your own way—fireworks, BBQ with family or just have a restful day.
YOUTH CAMP BEGINS TOMORROW!!!
There will be about 12 of our members attending camp this year. Let us all pray for them daily. Pray they will be safe, learn new things from the Bible lessons, have fun playing games and activities, along with meeting new Christian friends.
HAVE AN AWESOME WEEK!!
Hey Master Clubs Members!
"A Missionary Adventure" Night!
Let's travel to Brazil. Chris and Brenda Bell, along with their children, Elijah, Sarah and Caleb invite you to see and learn about their mission in Brazil. They have been there 3 years. The children are home schooled and are excited about being out of school for the summer. The children help with the ministry by serving community lunches and playing the piano for the church services. The lunch program brings as many as 20 people on most Sunday's and has brought a new family to meet with them—the Mendoza's.
Come Wednesday night to learn more about the Bell family ministry.
SCHEDULE OF EVENTS
As of this date, this will be our schedule for the coming services.
Sun. July 4—Independence Day
9:45—Regular classes for everyone

11:00—Morning Worship—Tribute to First Responders

2:00—NO PM SERVICE—Enjoy the 4th with your family.
Sun. July 11
9:45—Regular classes for everyone

11:00—Morning Worship

12:00—Missions Committee Meeting

2:00—The Lord's Supper and Afternoon Service
Sun. July 18
9:45—Regular classes for everyone

11:00—Morning Worship

12:00—Finance Committee Meeting

2:00—The Lord's Supper and Afternoon Service
NURSERY VOLUNTEERS SCHEDULE

TODAY

NEXT WEEK

SS:

A. Brown/S. Gaskin

K. Klingensmith/S. Gaskin

AM:

A. Brown/A. Nussberger

K. Klingensmith/K. Fuller

PM:

D. Hendrix/K. Klingensmith

D. Thomas/D. Hendrix
LAST SUNDAY'S ATTENDANCE
Morning Worship Attendance: 66
Youth S.S. Attendance: 3
Adult S.S. Attendance: 12
LAST WEDNESDAY NIGHT'S ATTENDANCE
Youth Attendance: 8
Adult Attendance: 23