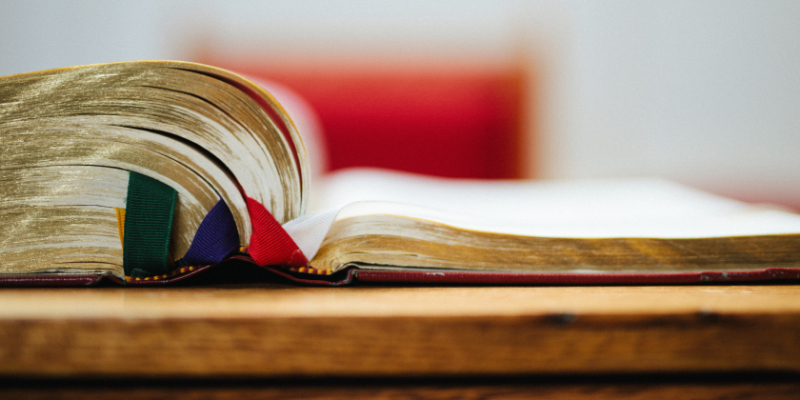 WELCOME TO NORTHWEST BAPTIST CHURCH
Thank you for visiting with us today.
We appreciate your presence and would like to be a friend to you. Please fill out one of our connection cards. At the end of the service, place the card in the red offering box and one of our pastors will contact you.
If you are watching our on-line service, you may contact us at:
nwbcsec@gmail.com or 713-686-5885.
A.M. MESSAGE
Seeking the Kingdom Series: "Peter-The Decision to Change Masters"
By Darren Simpson
P.M. SERVICE
Special Guest: Hernan Hernandez
Associate Pastor, Temple Baptist Church
MISSIONS COMMITTEE
There will be a short Missions Committee Meeting
after the morning service on May 9th.
Hey Master Clubs Members —
"Double Bucks" Night
This Wednesday, May 5, is a night you do not want to miss. You will receive TWICE the amount of bucks if you wear your Master Clubs T-shirt and bring your Book and Bible.
Northwest Members & Guests — Our leader, Mrs. Melissa Simpson, has announced that we will continue Master Clubs during the summer. It will be called "A Missionary Adventure." It will be a fun time to learn about different missionaries in areas around the world. Please tell your friends and neighbors about this program for the summer.
The children will enjoy it!
If you would like to help or have questions, please see her for more information.
CHURCH WORK DAY THIS SATURDAY
There will be a church wide work day on Saturday, May 8th. There is a lot of deep cleaning that needs to be done around the church grounds. We need everyone who is able to help so please show up here at the church at 10:00 a.m. Pizza from Marco's will be served as thanks for your service. The more people that show up, the sooner we get the work finished.
NATIONAL DAY OF PRAYER, MAY 6, 2021
The National Day of Prayer is an annual day of observance held on the first Thursday of May, designated by the United States Congress, when people are asked "to turn to God in prayer and meditation." The president is required by law to sign a proclamation each year, encouraging all Americans to pray on this day.
The modern law formalizing its annual observance was enacted in 1952, although earlier days of fasting and prayer had been established by the Second Continental Congress from 1775 until 1783, and by President John Adams in 1798 and 1799. Thomas Jefferson established a day of prayer and thanksgiving, but this occurred while he served as governor of Virginia.
The constitutionality of the National Day of Prayer was unsuccessfully challenged in court by the Freedom From Religion Foundation
after their attempt was unanimously dismissed by a panel of a federal appellate court in April 2011. -copied-
MOTHER'S DAY IS MAY 9th
Mother's Day is always a special event. Our pastor, Bro. Darren will have a special message , "God's Work Through Mothers" from I Samuel 1-2. Each mother that
attends the service will receive a special gift from Northwest Baptist Church. If you are a mother, make a special effort to attend. Also, invite your mother to come with you.
We are looking forward to a blessing from the service.
SCHEDULE OF EVENTS
As of this date, this will be our schedule for the coming services.
Sun. May 9
9:45—Regular classes for everyone

11:00—MOTHER'S DAY SERVICE;

Each Mother will receive a

special gift from the church. (No Lord's Supper today.)

12:00—Missions Committee Meeting

2:00—NO AFTERNOON SERVICE;

Enjoy the afternoon with your family.
Sun. May 16
9:45—Regular classes for everyone

11:00—Morning Worship

12:00—VBS meeting and Finance Committee meeting

2:00—The Lord's Supper and Afternoon Service
There will be a DVD presentation entitled "Patterns of Evidence."
Sun. May 23
9:45—Regular classes for everyone

11:00—Morning Worship

2:00—The Lord's Supper and Afternoon Service
"It is unlikely that there'll be a reduction in the wages of sin."
NURSERY VOLUNTEERS SCHEDULE

TODAY

NEXT WEEK

SS:

K. Klingensmith/S. Gaskin

K. Klingensmith/M. Ehlers

AM:

K. Klingensmith/K. Fuller

K. Klingensmith/D. Thomas

PM:

D. Thomas/D. Hendrix

A. Nussberger/M. Marshall

WED:
LAST SUNDAY'S ATTENDANCE
Morning Worship Attendance: 68
Youth S.S. Attendance: 8
Adult S.S. Attendance: 54
LAST WEDNESDAY NIGHT'S ATTENDANCE
Youth Attendance: 6
Adult Attendance: 19