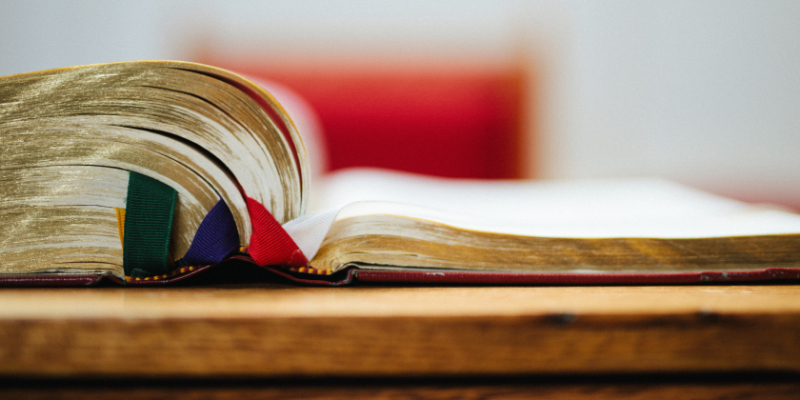 WELCOME TO NORTHWEST BAPTIST CHURCH
Thank you for visiting with us today. We appreciate your presence and would like to be a friend to you. If you are a guest, please fill out one of our visitor cards. At the end of the service, place the card in the red offering box or hand it to one of our ushers, and we will have a record of your visit.
If you are watching our online service, you may contact us at: nwbcsec@gmail.com or 713-686-5885.
LADIES RETREAT 2021
TWO WEEKS AWAY
Friday, Saturday — November 5th & 6th Theme — "When Life Gives You Lemons" Guest Speaker — Lynette Green Lakeview Methodist Conference Center
MASTER CLUBS will be having a
FALL FESTIVAL this WEDNESDAY NIGHT, October 27th at 7:00 p.m.
It will consist of "TRUNK OR TREAT," GAMES, FOOD and CANDY.
Do not miss this exciting time!
Bring a friend with you!
A.M. MESSAGE
"Self Defense or Self Denial?" Mark 15:1-39 By: Darren Simpson
P.M. MESSAGE
"Our Attitude Toward Sin" 1 John 1:5-10 By: Nathan Bragdon
IT'S ALWAYS HARVEST TIME
Not just at harvest time, do we need to have a reason; We can plant seeds of hope, in and out of every season.
We can reap souls to Jesus, no matter the time of year;
It doesn't have to be Autumn harvest time, it is always here.
Seeds of faith can be planted into the hearts of everyone; Whether under snowy covers or the warm blanket of the sun.
We can gather in the lost, bring back a wandering soul; It doesn't have to be Fall, for the harvest God controls.
It's always harvest time, we don't need to have a reason;
New Sunday School Class!
If you are a young single adult attending college or in the
work force, you are invited to join the new "Upstarts Sunday School Class" each Sunday morning at 9:45 a.m. The class is located upstairs to the left at the end of the walkway.
Bro. Nathan Bragdon will be teaching this class. Please make an effort to attend and bring a friend with you.
THANK YOU!
Dear Northwest Baptist Church,
Words cannot express the gratitude I have for the love that you have shown me over the last 5 years, especially this year with my health and financial struggles. I have been overwhelmed by your compassion and I thank the Lord that you have helped me in numerous ways - from "get well" cards, to sweet "birthday" gifts, "pastoral appreciation" gifts, "monetary" gifts to help with my medical needs and more!
I've truly seen the loving hand of God reach out to me through you and I'm humbled and thankful to the Lord for using you to bless my heart.
In Christ,
Bro. Nathan Bragdon
FINANCE MEETING TODAY At 12:30 p.m.
In the Fellowship Hall.
SCHEDULE OF EVENTS
Sun. Oct. 24
9:45—Regular classes for everyone
11:00—Morning Worship
12:30—Finance Committee meeting
2:00—The Lord's Supper and Afternoon Service
Sun. Oct. 31
9:45—Regular classes for everyone
11:00—Morning Worship
2:00—The Lord's Supper and Afternoon Service
JUST WHEN YOU THINK YOU'VE GRADUATED FROM THE SCHOOL OF EXPERIENCE, SOMEONE THINKS UP A NEW COURSE.
NURSERY VOLUNTEERS SCHEDULE
| | | |
| --- | --- | --- |
| | | |
| | | |
| | | |
| | | J. Michalinos/M. Marshall |
| | | |